Iran's Supreme Leader Accuses U.S. of Terrorist Attacks in Middle East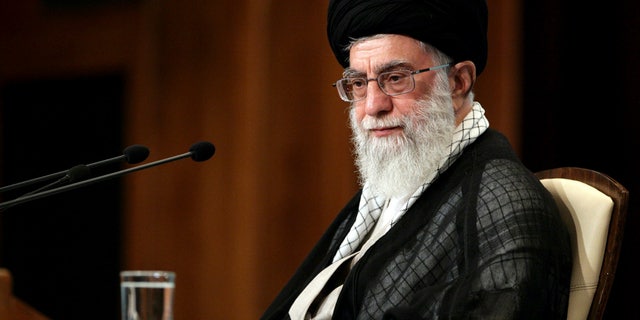 TEHRAN -- Iran's Supreme Leader, Ayatollah Ali Khamenei, said Wednesday that he had "100 pieces of unquestionable evidence" that proved the US was responsible for terrorist attacks in Iran and other parts of the Middle East.
"We have 100 pieces of unquestionable evidence, which reveal the US role in directing terrorists to carry out acts of terror in Iran and the region," he told thousands of Iranian students during an address, state-run Press TV reported.
He said that the evidence would bring shame on America when it was presented, although he did not say when or how he would release the documents.
Khamenei also said the alleged Iranian-backed plot to kill the Saudi Arabian ambassador to America on US soil was a "ridiculous scenario" created to undermine the "Occupy Wall Street" movement.
The US government announced last month that it uncovered a plot to assassinate the Saudi envoy by bombing a restaurant in Washington.
Two men, Manssor Arbabsiar and Gholam Shakuri, were indicted in October in connection with the $1.5 million assassination plot, allegedly directed by elements of the Iranian government.
Arbabsiar, a naturalized US citizen who holds both Iranian and US passports, pleaded not guilty to the charges in court last month, while Iranian Shakuri remains at large, presumably in his native country.
"The US seeks to charge the Iranian officials with terrorism, but it remains the principal terrorist in the world," Khamenei added.