Iran's leader calls Israel a 'fake' nation, 'dirty chapter'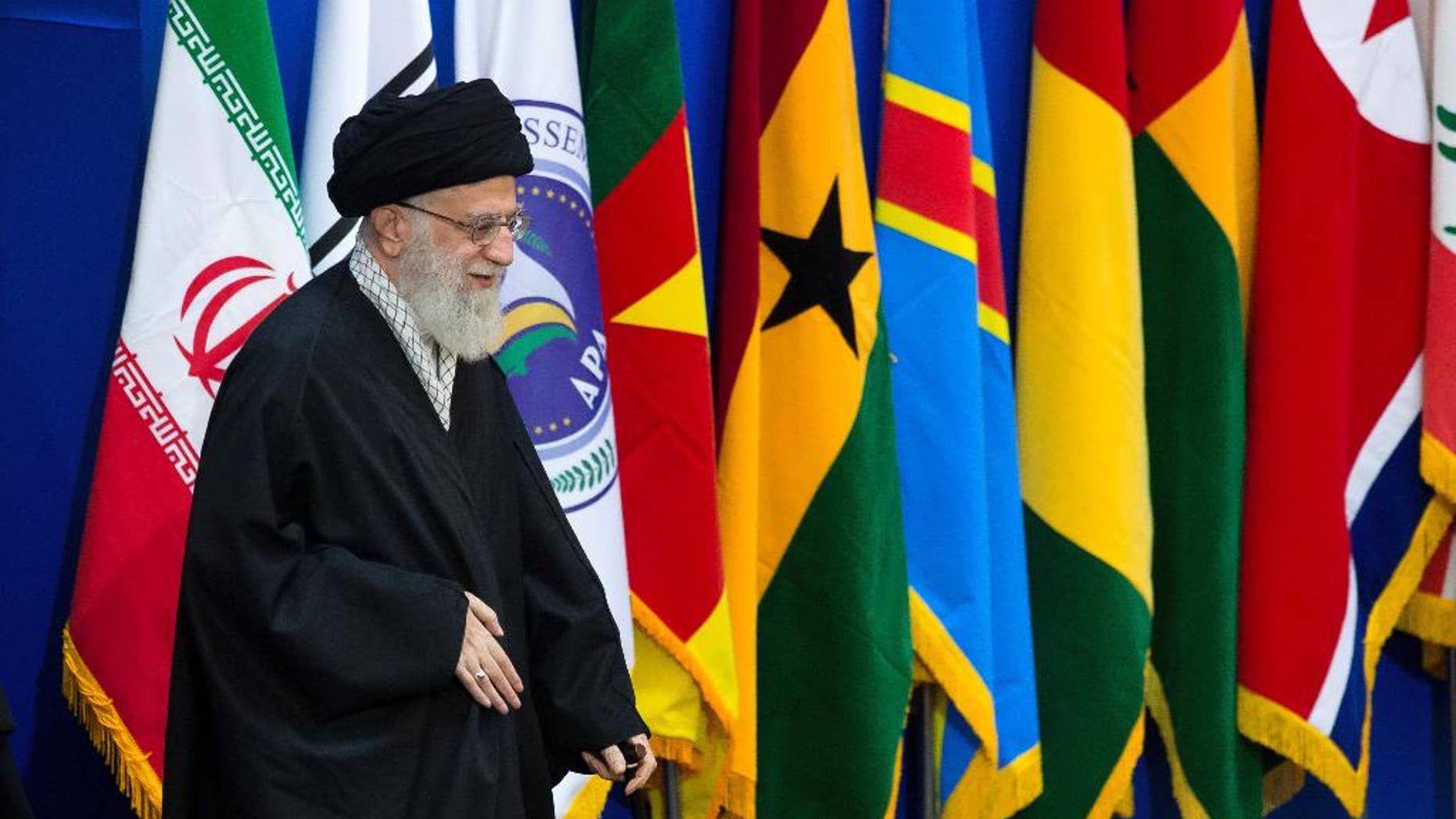 TEHRAN, Iran – Iran's supreme leader has used the podium of a pro-Palestinian gathering in Tehran to call Israel a "fake" nation and a "dirty chapter" of history.
The remarks by Ayatollah Ali Khamenei on Tuesday are some of his most vitriolic against the Jewish state, Iran's archenemy.
Khamenei says Israel was created by bringing Jews from other parts of the world to the Mideast region to settle in the land of the Palestinians.
He says that the creation of Israel is "one of the dirty chapters of history that will be closed, with the grace of God."
Khamenei, who has final say on all state matters in Iran, urged all Muslims to support the Palestinians and "resistance" movements — a reference to anti-Israeli militant groups such as Palestinian Hamas and Lebanon's Hezbollah.