Iran's foreign minister says 'too much at stake' to miss opportunity now in nuclear talks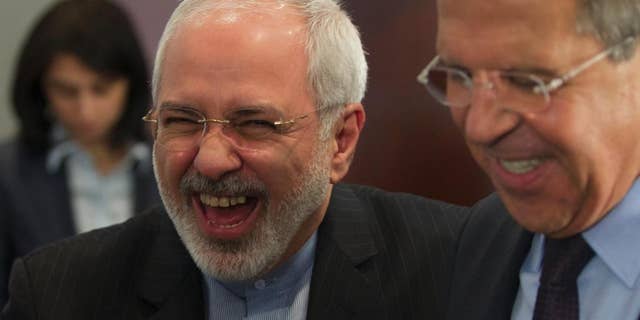 CAIRO – Iran's foreign minister is urging the West not to miss the opportunity President Hassan Rouhani poses in talks over the Islamic Republic's nuclear program.
The Twitter account of Foreign Minister Mohammad Javad Zarif, Iran's chief nuclear negotiator, had a message Friday saying progress could have been made in negotiations 10 years ago. The message added: "Rouhani offers an opportunity that must not be missed: too much is at stake."
The message referenced a recent profile of Rouhani written by Nobel Peace Prize laureate Mohamed ElBaradei for Time magazine's 100 Most Influential People list.
Iran is currently negotiating a final agreement with six world powers over its contested nuclear program. The West fears Iran's program could allow it to make a nuclear bomb. Iran says the program is for peaceful purposes.