Iran's foreign minister criticizes US, Israel for holding on to the threat of military action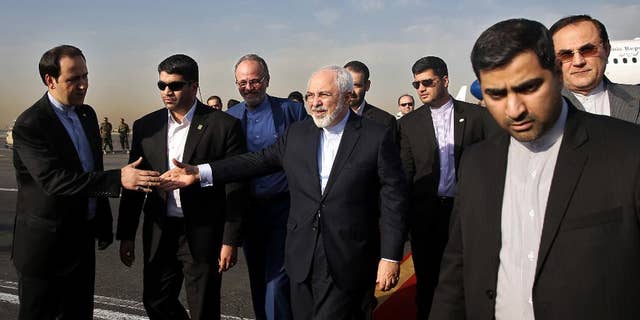 TEHRAN, Iran – Iran's foreign minister has criticized the United States and Israel for not taking the threat of military action against Tehran off the table following the landmark nuclear deal between Iran and world powers.
Monday's report by the official IRNA news agency quotes Mohammad Javad Zarif as saying the military option is "an unwise and dangerous temptation."
Yet, Zarif says "there are people who talk about illegal and illegitimate application of force" against Iran.
He did not name any specific country but his remarks came a day after U.S. Defense Secretary Ash Carter said that the accord imposes no limits on what Washington can do to ensure the security of Israel and U.S. Arab allies.
Carter also said the deal "does nothing to prevent ... the U.S. military option."