Iranian conservative drops out of race to back candidate challenging President Rouhani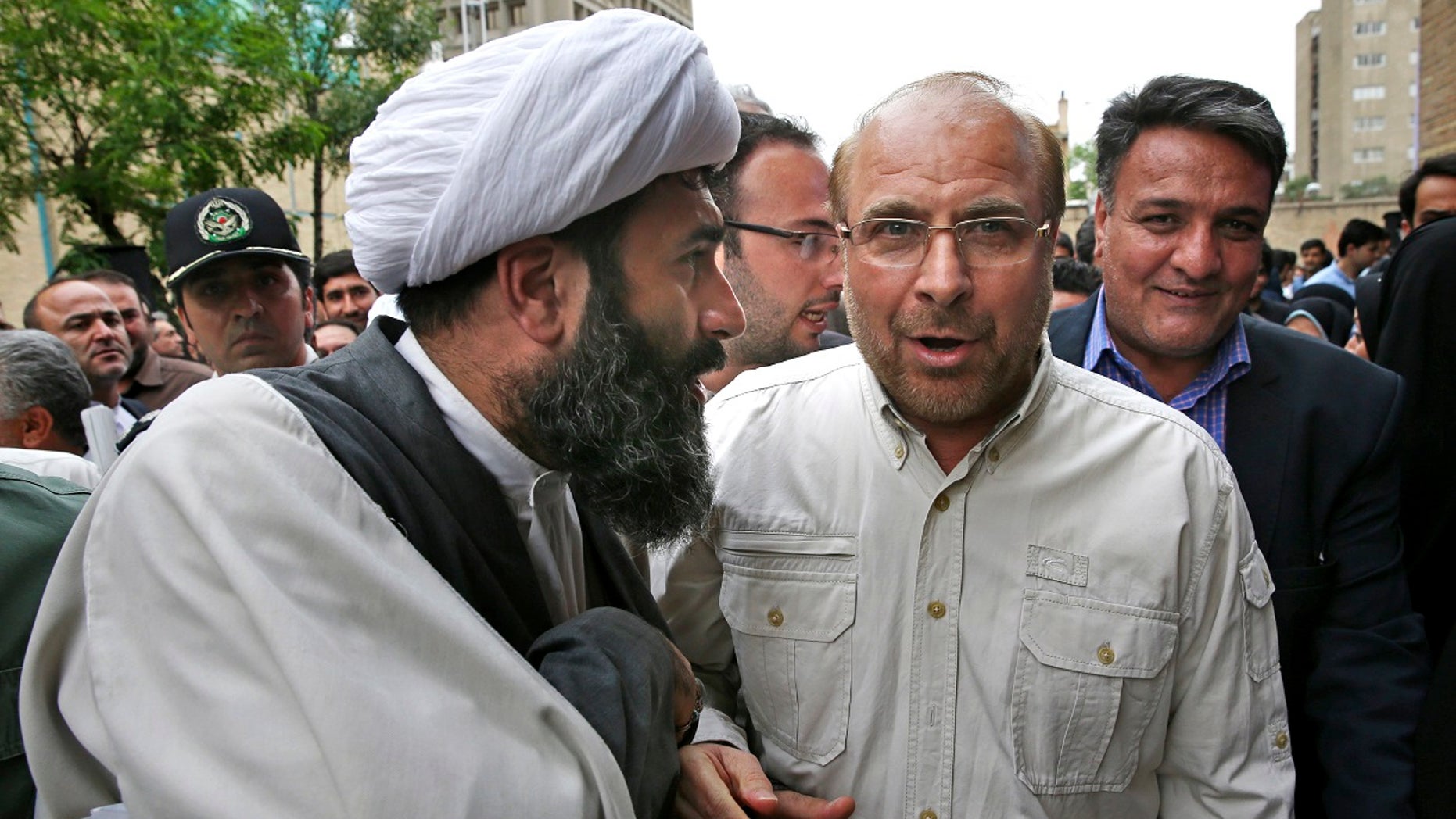 A conservative candidate has dropped out of the Iranian presidential election to support a fellow conservative and hard-liner that is hoping to unseat moderate President Hassan Rouhani, state television reported.
The presidential election is set to take place on Friday, May 19.
Tehran Mayor Mohammad Bagher Qalibaf, 55, dropped out of the race to boost the chances of hard-liner Ebrahim Raisi, 56, who is believed to be close to Supreme Leader Ayatollah Ali Khamenei.
This was Qalibaf's third presidential campaign after losing to President Mahmoud Ahmadinejad in 2005 and to Rouhani in 2013.
IRAN WARNS SAUDI PRINCE FOR BRINGING 'BATTLE' TO IRAN REMARK
"I ask all my supporters to contribute their full capacity and support for the success of my brother, Ebrahim Raisi," Qalibaf said.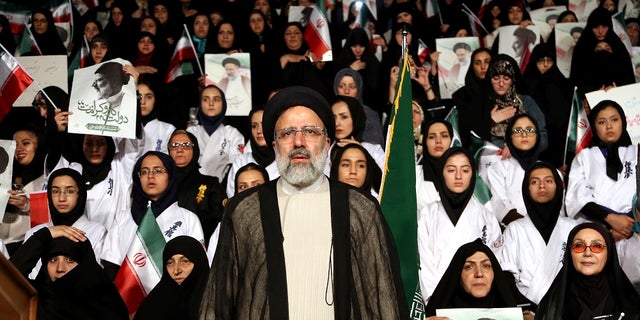 Five candidates remain in the campaign but more may drop out to throw their support behind other candidates.
Raisi, a cleric and former attorney general, serves as the head of the Imam Reza charity foundation, which manages a vast conglomerate of business and endowments in Iran.
TURNOUT IS KEY FOR IRAN'S ELECTION, A CHALLENGE FOR ROUHANI
The election is being largely viewed as a referendum on the 2015 nuclear deal struck with world powers lead by Rouhani's administration. The deal saw Iran limit its enrichment of uranium in exchange for the lifting of some economic sanctions. Many Iranians have yet to see the benefits of the nuclear deal, which Raisi has pointed out and campaigned on.
However, Rouhani remains in the lead, according to a survey by the state-affiliated Iranian Students Polling Agency. The poll, published last week, shows Rouhani at 42 percent and Raisi with 27 percent, but the poll was conducted before Qalibaf dropped out.
IRAN'S ROUHANI ATTACKS HARDLINERS IN FINAL DEBATE BEFORE PRESIDENTIAL ELECTION
Raisi's candidacy has revived the controversy surrounding Iran's mass execution of thousands of prisoners of 1988. Raisi allegedly served on a board that sentenced some of the prisoners to death, something he has not addressed during his campaign.
The Associated Press contributed to this report.