Iran top general views Israel threat as 'desperate'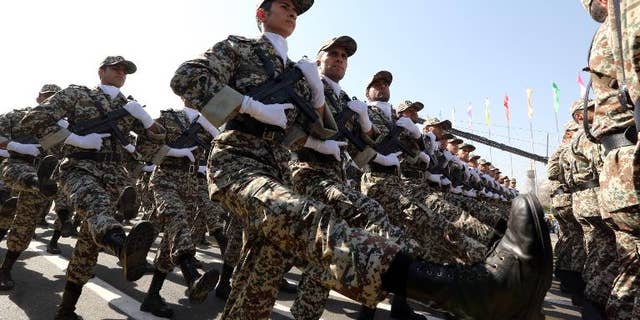 Tehran (AFP) – Iran???s top general on Wednesday rejected Israel???s threat of military strikes as an act of "desperation" after Tehran???s charm offensive to repair ties with the West.
"Today the choice of military option is rusted, old and blunt. It is put on a broken table that lacks stability," said armed forces chief-of-staff Hassan Firouzabadi, quoted by Fars news agency.
???Such remarks stem out of desperation,??? he said, slamming Israeli Prime Minister Benjamin Netanyahu as a "warmonger".
Benjamin Netanyahu told a UN summit Tuesday that the Jewish state was ready to act alone to halt Iranian efforts to build a nuclear bomb, a charge Tehran vehemently denies.
???Israel will not allow Iran to get nuclear weapons. If Israel is forced to stand alone, Israel will stand alone,??? Netanyahu said in an attack on overtures made by Iran's President Hassan Rouhani.
Iran's new president has vowed to engage the international community in constructive dialogue, ease tensions with the West and increase transparency on the Islamic state???s nuclear activities.
Firouzabadi, a hardline military figure, appeared to back Rouhani's diplomatic initiative, which has been well received in the West.
???Islamic Iran will be the winner in this case for its revolutionary stance of heroic flexibility,??? he said referring to remarks in mid-September by Iran???s supreme leader Ayatollah Ali Khamenei that such tactics were sometimes necessary in dealing with foes.
Khamenei is the ultimate authority in the Islamic republic, and has final say on all key affairs, including foreign policy and the controversial nuclear programme.
Firouzabadi said Netanyahu's remarks had only served to ???increase the threat against the Zionists.???
???Netanyahu has etched his name on the board of the United Nations as a warmonger,??? he added.