Iran Seeks U.S. Apology Over Saudi Ambassador Murder Plot Claims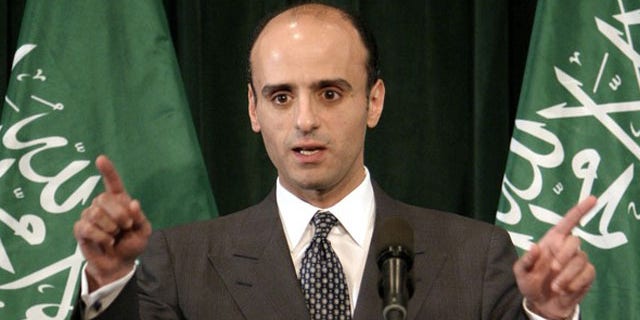 TEHRAN -- The Iranian government wrote a letter to Washington seeking an apology for allegations that Iran backed a plot to assassinate Saudi Arabia's ambassador to the U.S. on American soil, a spokesman said Tuesday.
"A letter has been sent ... It is our right to seek the official apology of the Americans in protest of this made-up scenario, as these allegations are not true at all," foreign ministry spokesman Ramin Mehmanparast said at a news conference, quoted by the IRNA news agency.
Mehmanparast said the letter was in response to a US one, although he did not divulge the American letter's contents.
It is not known how the letters were delivered, as Iran and the US broke off diplomatic ties three decades ago after students in Tehran took US diplomats hostage following Iran's Islamic Revolution.
According to the Department of Justice, suspect Manssor Arbabsiar -- a naturalized US citizen who holds both Iranian and US passports -- allegedly confessed to planning the assassination when he was arrested by federal agents at JFK International Airport in New York City on Sept. 29.
Arbabsiar, 56, pleaded not guilty to five charges related to the alleged plot, which include conspiracy to murder a foreign official and conspiracy to use a weapon of mass destruction, at a court hearing last week.
The other suspect in the case, Gholam Shakuri, remains at large, presumably in Iran. Shakuri is allegedly an Iran-based member of Iran's Quds Force special operations unit.
Arbabsiar and Shakuri were indicted last Thursday in connection with the $1.5 million assassination plot allegedly directed by elements of the Iranian government. Arbabsiar's next court appearance was scheduled for Dec. 31.
Arbabsiar allegedly contracted men he believed were Mexican drug cartel associates to set off explosives at a public restaurant in Washington where Adel al Jubeir, the Saudi Arabian ambassador to the US, was to be dining. The men turned out to be US government informants.
Earlier this month, US and UK authorities froze the assets of Iranian-based Quds Force members Qasem Soleimani, Hamed Abdollahi and Abdul Reza Shahlai for their alleged roles in the plot.
The Iranian foreign ministry called the assassination-for-hire accusations "baseless."