Iran says no Rowhani, Obama meeting on agenda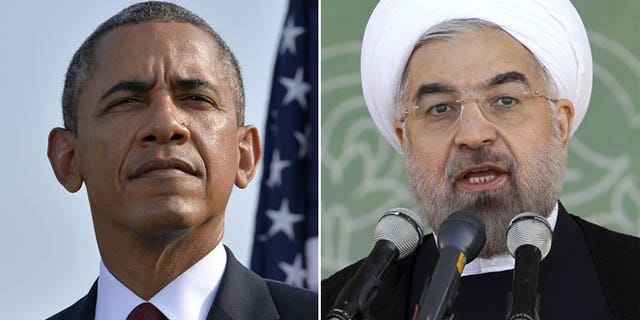 TEHRAN (AFP) – Iran said Tuesday there were no plans for a meeting between President Hassan Rowhani and his American counterpart Barack Obama at the UN General Assembly.
"Such a meeting is not on the agenda," foreign ministry spokeswoman Marzieh Afkham told reporters when asked about the White House not ruling out the possibility of a landmark encounter in New York.
"The right situation must present itself for this meeting. Our assessment is that it has not been presented yet," she said, adding that Iran did not want to commit to such a gesture "just for the principle of meeting each other."
The White House said Monday there were no plans for Obama and Rowhani to meet but did not rule it out.
"We are open to engagement with the Iranian government on a variety of levels provided that they will follow through on their commitment to address the international community's concern on their nuclear program," deputy US national security adviser Ben Rhodes said.
An encounter between the two leaders could signal a shift in relations between their countries, which have had no diplomatic ties for over three decades and are sharply divided over Iran's nuclear programme.
While some high-level contacts have been made in recent years, there have been no meetings at the level of president since the 1979 Islamic Revolution.
Tehran and Washington are deadlocked on a number of issues, including Iran's controversial nuclear ambitions as well as its support for the regime of embattled Syrian President Bashar al-Assad.
Washington and other Western nations have long accused Iran of seeking an atomic weapon under the guise of its civilian nuclear programme, charges adamantly denied by Tehran.