Iran general urges Afghans to fight US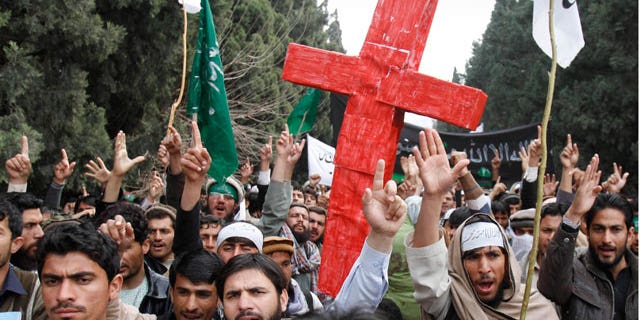 NEWYou can now listen to Fox News articles!
TEHRAN, Iran-- A senior Iranian military commander has urged Afghans to use force to kick American troops out of their country.
Gen. Masoud Jazayeri of the powerful Revolutionary Guard said there are indications that Afghans will "soon open new fronts" against "the obsolete, worn-out American empire."
The comments by Jazayeri, who is also deputy head of Iran's Joint Chiefs of Staff, were posted Saturday on the Guard's website, sepahnews.com.
The U.S. has accused Iran of arming some Afghan militants, a charge Tehran has denied. The U.S. and Tehran are at odds over Iran's controversial nuclear program, and some analysts fear that Iran will respond with proxy forces if the confrontation becomes violent.