Iran denies firing rockets near US ships in key strait, says claim is 'psychological warfare'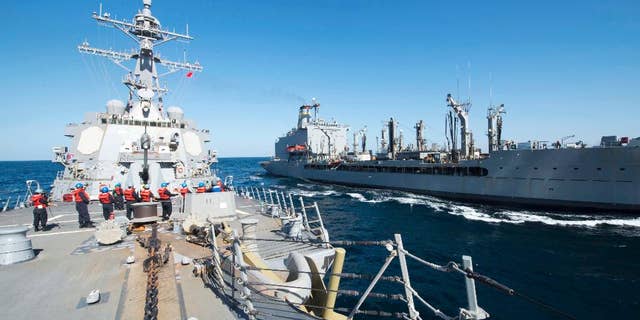 Iran has denied U.S. accusations of launching a provocative rocket test last week near Western warships in the Strait of Hormuz, dismissing the claim as "psychological warfare" against the Islamic Republic.
Gen. Ramezan Sharif, a Revolutionary Guard spokesman, said Thursday his forces didn't carry out any drills in the key Persian Gulf waterway.
Sharif's denial came a day after Cmdr. Kyle Raines, a U.S. Central Command spokesman, said Iranian Revolutionary Guard vessels had fired several unguided rockets about 1,370 meters (1,500 yards) from USS Harry S. Truman aircraft carrier and other Western warships and commercial traffic last Saturday.
Sharif said in comments on Guard's website that its navy "had no drills in the Strait of Hormuz over the past week."
The key waterway has seen past U.S.-Iran confrontations.