International Criminal Court judges: Case against former Ivory Coast 1st lady is admissible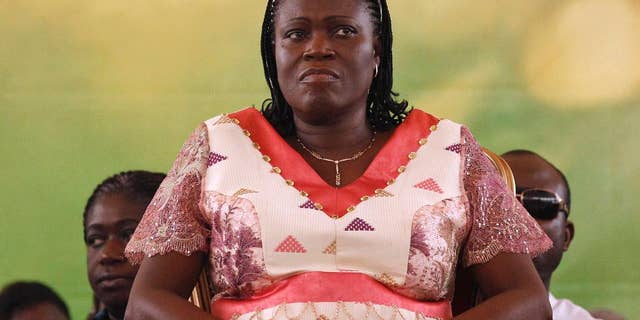 THE HAGUE, Netherlands – International Criminal Court appeals judges have upheld a ruling that the court can prosecute Ivory Coast's former first lady on charges including murder and rape linked to violence that left 3,000 people dead in the aftermath of the country's disputed 2010 presidential election.
Presiding Judge Piotr Hofmanski says that the case against Simone Gbagbo is admissible at the court because it features different allegations to a domestic case in which she was convicted earlier this year of undermining state security and sentenced to 20 years' imprisonment.
Ivory Coast wasn't represented by any lawyers at Wednesday's brief hearing and it wasn't immediately clear if authorities there will now hand over Gbagbo, whose husband, former president Laurent Gbagbo already is in The Hague awaiting trial.