Intelligence chief: 550 people have left Germany to join extremist groups so far, 60 have died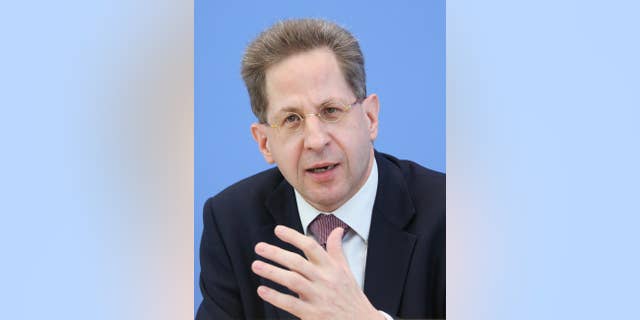 BERLIN – The head of Germany's domestic intelligence agency says authorities now know of 550 people from the country who have traveled to Syria and Iraq to join extremist groups, and about 60 of them have died.
The number of extremists given by Hans-Georg Maassen in an interview with Sunday's Welt am Sonntag newspaper is up from the figure of 450 authorities previously used.
He was quoted as saying that "about 60 of these people coming from Germany so far have been killed or killed themselves — at least nine of them in suicide attacks."
Officials in Germany and other European countries worry that radicalized extremists returning from Syria and Iraq could pose a risk to security at home. Maassen says authorities believe about 180 have returned to Germany.