Inside Iran: Western tourism a growing government money-maker
The once notoriously enigmatic country of Iran is experiencing a steady but significant boom in Western tourism despite being hit with hefty monetary sanctions, detaining several Americans and having its nuclear ambitions and support for criminalized militias constantly thrown into question by the international media.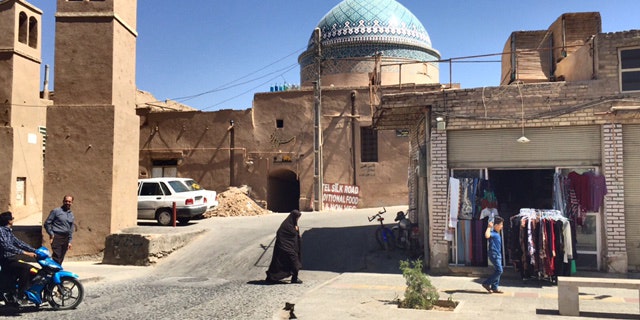 Data provided to Fox News by leading travel intelligence analyst ForwardKeys showed that there has been a five percent growth in Westerners visiting Iran between September 1, 2016 and September 1, 2017 - and Americans make up 14.5 percent of all Western arrivals.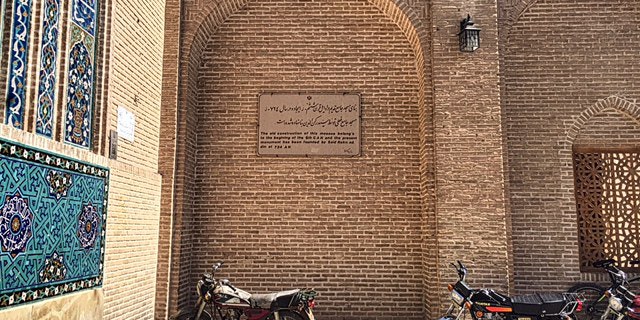 "Political change in Iran is making the country more approachable – an attractive place to visit and potentially do business," said ForwardKeys CEO Olivier Jager. "I expect visitor numbers to increase, so long as Iran's airport capacity can keep pace."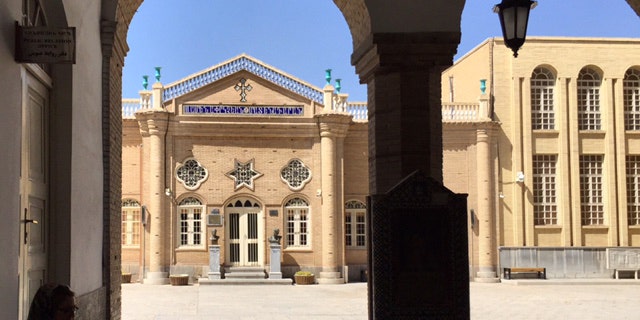 There have also been ten new flights per week into Tehran from Europe and the United Kingdom over the past year, making travel smoother and simpler. The total contribution of Travel and Tourism to the country's GDP in 2016 was 7.7 percent, and it is expected to rise some 4.9 percent in 2017 alone as the once-closed country cracks open its doors.
Iranian authorities purport to have made more than $8.3 billion in tourism revenue over the past year, an increase of eleven percent over the previous fiscal year, with around 5.5 million foreign travelers setting foot on Iranian soil.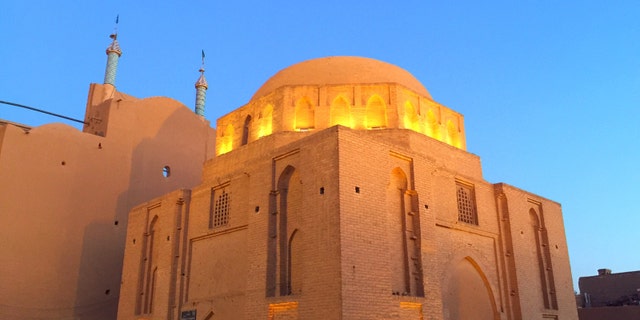 Filled from corner to corner with ancient bazaars, museums, mosques, monuments, gardens and palaces set inside bustling cities, historical ruins and rich rural landscapes, the country is increasingly filled with camera-wielding Westerners seeking adventure, archeology and art.
"Iran is a bright star. The potential is enormous, Iran is likely to become the leading tourism market in the Middle East and North Africa region, providing the infrastructure is able to develop and cope with changes," Nikola Kosutic, head of research for the Middle East region at international market research firm Euromonitor, predicted.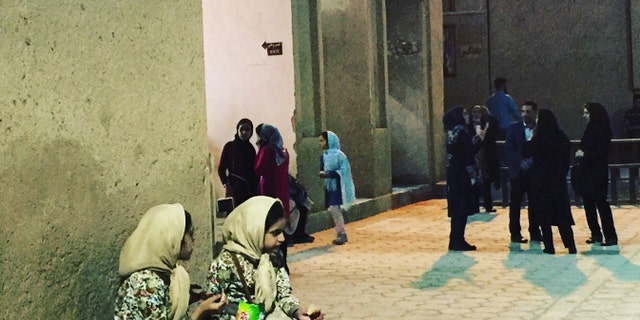 Euromonitor's latest report says that the current Iranian government seeks to encourage international tourism because, above all, it needs the revenue. Foreigners pay twice the price to enter most public places and exhibits.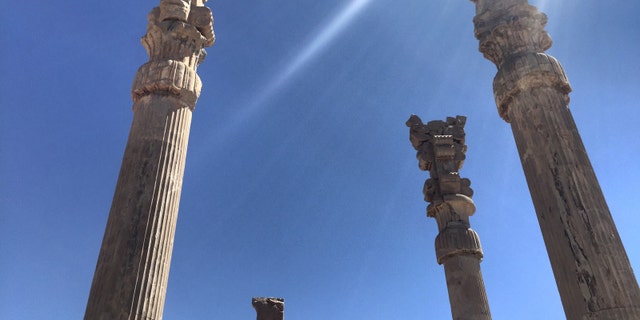 Even though the U.S. still has financial sanctions in full force, hotel groups based outside America, such as the French Accor Group, the UAE's Rotana and Spain's Melia, have already made their way in.
The staunchly Islamic Republic is also marketing itself as a beacon of religious diversity – allowing outsiders to visit its various churches, with the Armenian quarter known as Jolfa and its lauded Vank Cathedral in the city of Isfahan a growing drawing card.
There also is an additional promotion of "medical tourism," in which foreigners can undergo relatively cheap elective and non-elective surgery procedures in plush places.
But due to the three-decades-old American-led embargo, Western credit cards don't work, meaning travelers must bring wads of cash.The caveat is that local foods, teas, Persian poetry books and nomadic carpets are all on the relatively low-cost side. Crime rates remain extremely low, along with very rare instances of terrorist attacks compared with much of the world, and Iranians of all ages and backgrounds are heralded for their hospitality.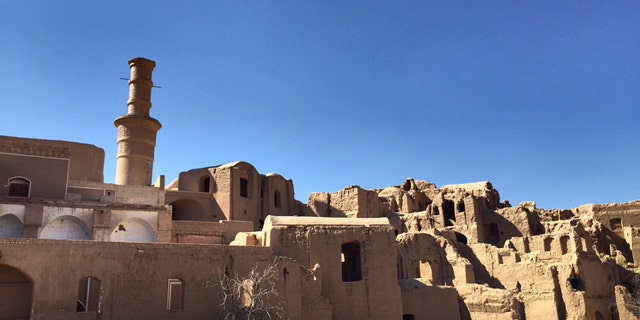 And while Iranian women are mandated to cover their heads, it is usually loosely with a scarf. They can also drive a car – but technically not a motorcycle in the largely two-wheel dominated country – for fear their head scarfs "may blow away in the wind," one local explained.
Being a passenger, however, it acceptable. Females can also travel alone, and foreign unmarried couples can share hotel rooms unlike in most of their neighboring Middle East countries which legislate room sharers of the opposite sex must be married.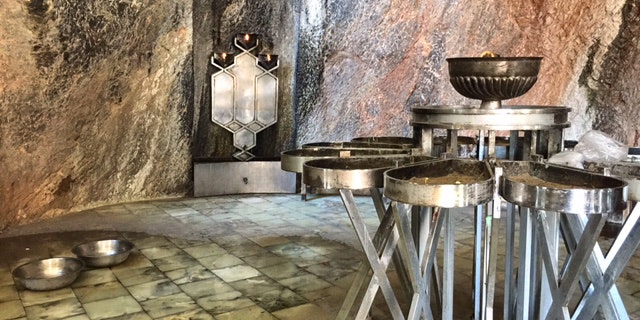 Nonetheless, Saul Greenland, Marketing Manager for Responsible Travel, noted that "preconceptions and fears" will likely remain a hindrance stopping many from visiting Iran. But at the same time it will serve as something of a hotspot for those who especially value culture and heritage, and appreciate places not overrun by other tourists.
NORTH KOREA: HOW CHRISTIANS SURVIVE IN THE WORLD'S MOST ANTI-CHRISTIAN NATION
Despite threats of retaliation as President Trump slaps more sanctions on Iran as he continues to review the overall Iranian policy and Obama-era nuclear agreement – formally known as the Joint Comprehensive Plan of Action – the country's foreign ministry has specifically stated that it has not retaliated by rejecting American tourist visa applications.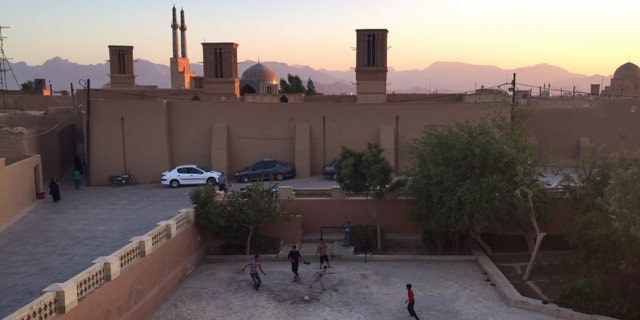 However, in keeping with long-running protocol, American citizens are not allowed to freely wander through the country and must remain with a state-approved tourism agency guide at all times.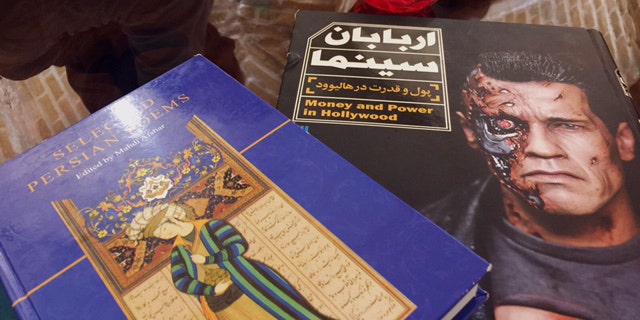 The tourism lure is likely to cause something of a headache for U.S officials. Last month, the Department of State issued a renewed Iran travel warning, "to reiterate and highlight the risk of arrest and detention for U.S citizens."
As it stands, at least five U.S nationals are being held in Iran and this week their courts upheld a ten-year prison sentence for Chinese-American student Xi Yue Wang, who was in the country researching his Princeton University PhD dissertation, on charges of collaborating with foreign governments.
GERMANY'S MERKEL: IRAN DEAL A MODEL FOR SOLVING NORTH KOREA PROBLEM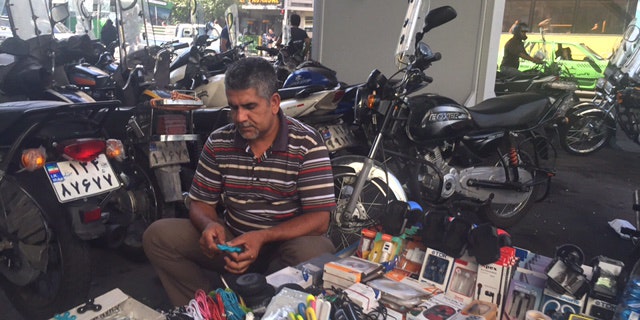 "Iranian authorities continue to unjustly detain and imprison U.S. citizens on charges including espionage and posing a threat to national security," the department cautioned.
"The U.S. government is concerned about the risks of civil aircraft flying into, out of, within or over Iran due to hazards from military activity associated with the conflicts in Iraq and Syria."
According to Jim Phillips, Senior Research Fellow for Middle Eastern Affairs at The Heritage Foundation, safety isn't the only cause for concern.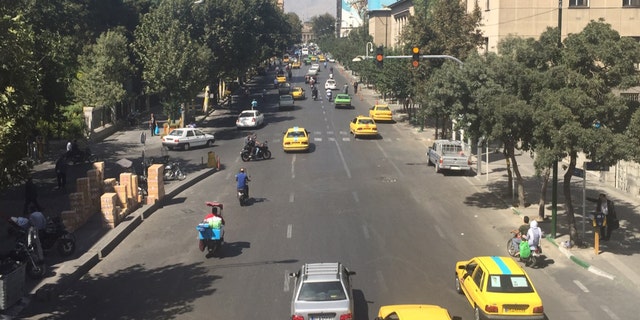 "Since the government is heavily involved in tourism and those revenues are fungible, tourism revenue could end up bolstering Iran's military threats," he added.