Indonesia's 'most wanted' militant urges jihad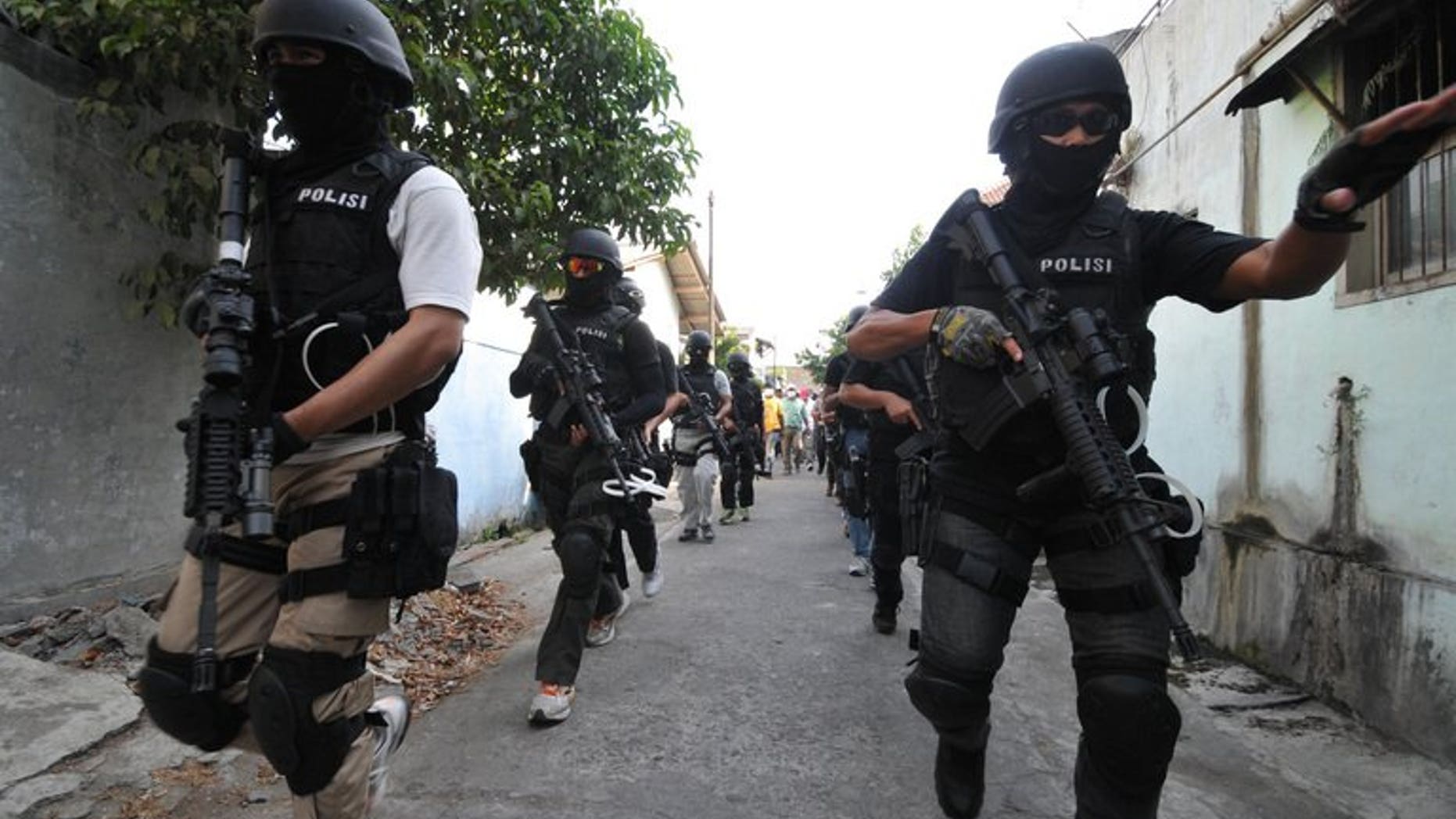 JAKARTA (AFP) – Indonesia's most wanted Islamic militant has appeared in a video posted on the Internet delivering a tirade against the country's anti-terror police and urging "jihad", police said Wednesday.
Santoso is the leader of a group called the Eastern Indonesia Mujahideen that hides out in the jungles around Poso on Sulawesi island, an area considered a hotbed of terrorism.
In the six-minute video posted on YouTube, a man calling himself Syaikh Abu Wardah Santoso describes Detachment 88 -- the elite police anti-terror squad -- as "a real enemy, a real satan".
"My brothers in Poso, I have felt how cruel Detachment 88 is to these people," he says in the video that was posted on the Internet at the weekend.
"Today, God almighty has decided that jihad will continue until judgement day."
Police said the man was the terror suspect commonly known as Santoso. The video has now been removed from YouTube.
"We saw the six-minute video and can tell from the circumstances of the video that it is Santoso in his hiding place," Central Sulawesi police spokesman Soemarno, who like many Indonesians goes by one name, told AFP.
The call to jihad came after raids across the country in May which in part targeted militants believed to be raising funds for Santoso's group. More than 20 suspected militants were killed or captured in the raids.
Terror expert Noor Huda Ismail told AFP his information was that the video was of Santoso. He said it was a "wake-up call" for militants to continue fighting and gathering funds for Santoso's group.
The militants around Poso are thought to be among the few that remain a real threat in Indonesia, which fought a decade-long battle against terror groups after attacks on Western targets, including the 2002 Bali bombings.
They regularly launch attacks but these tend to target Indonesian security forces and be low-impact. Last month a suicide bomber attacked a police station in Poso but no one was hurt apart from the attacker.
Detachment 88 was set up in the wake of the Bali bombings, which killed 202 people including many foreign tourists.