Indonesian police shoot suspected militant after standoff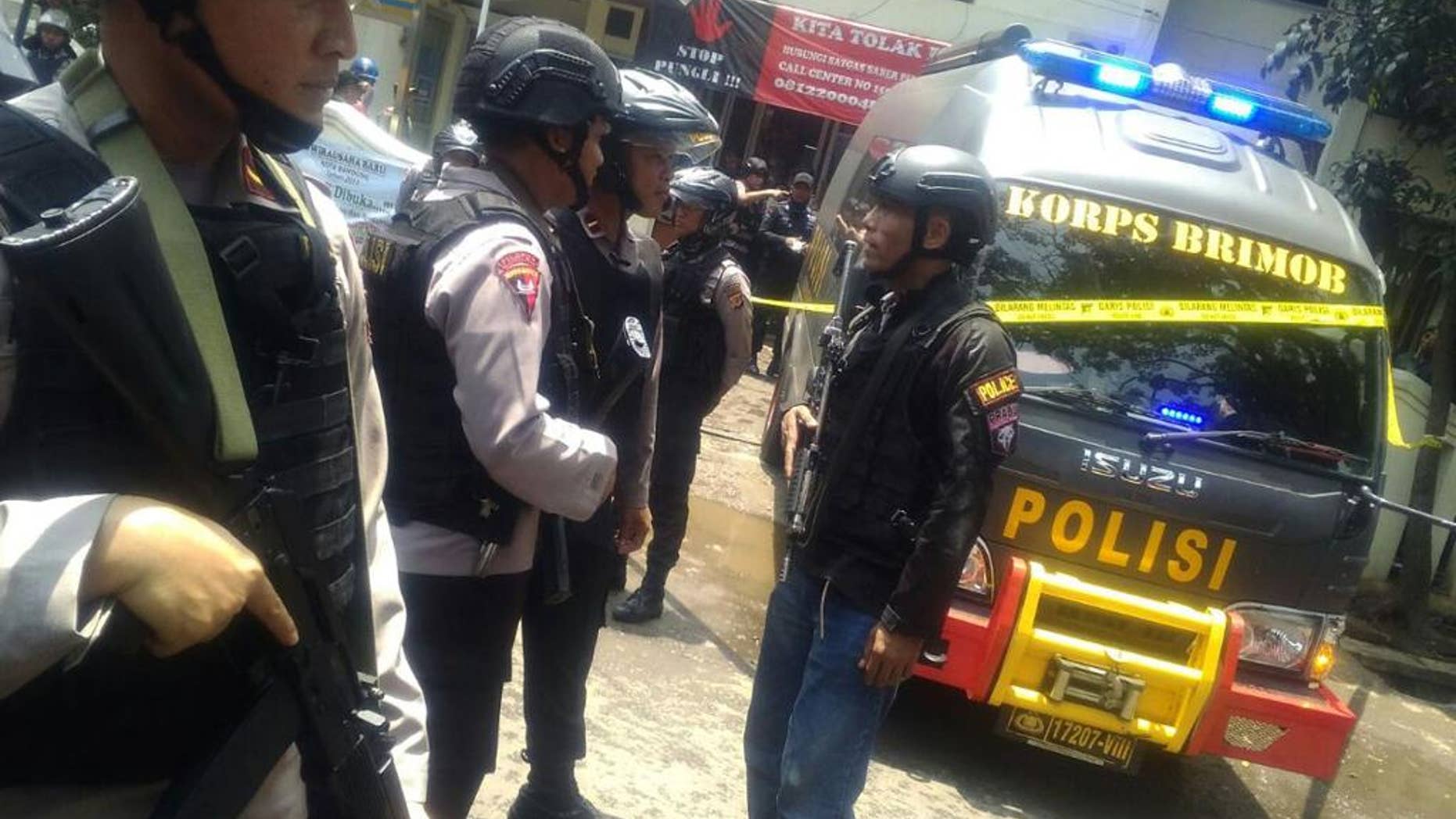 JAKARTA, Indonesia – Indonesian police say they have shot a suspected militant in the West Java capital of Bandung after his bomb exploded in a vacant lot and he fled into a municipal building and set it alight.
West Java province police chief Anton Charliyan said the man was seriously injured.
He said no one apart from the suspected militant was hurt in Monday's attack, which triggered a massive police response and apparent gunbattle.
The low-explosive bomb exploded in a vacant lot about 50 meters (55 yards) from the municipal building.
TV showed police storming the building as black smoke billowed from its upper floors.