Indonesia says crashed AirAsia plane climbed at excessive rate, then disappeared from radar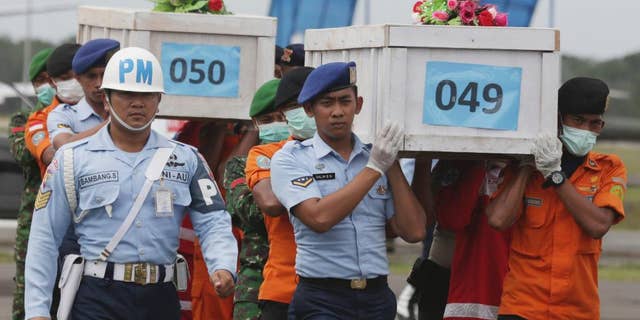 JAKARTA, Indonesia – Indonesia's transport minister says an AirAsia plane that crashed last month with 162 people on board was climbing at an abnormally high rate, then plunged and suddenly disappeared from radar.
Transport Minister Ignasius Jonan told Parliament on Tuesday that radar data showed the Airbus 320 was climbing about 6,000 feet a minute — an unusually rapid rate — before it disappeared on Dec. 28.
In their last contact with air-traffic controllers, the pilots of AirAsia Flight 8501 asked to climb from 32,000 feet to 38,000 feet to avoid threatening clouds, but were denied permission because of heavy air traffic. Four minutes later, the plane disappeared. No distress signal was received.
Survey ships have located at least nine big objects, including the jet's fuselage, in the Java Sea.