Indonesia police shoot machete-wielding man with IS symbol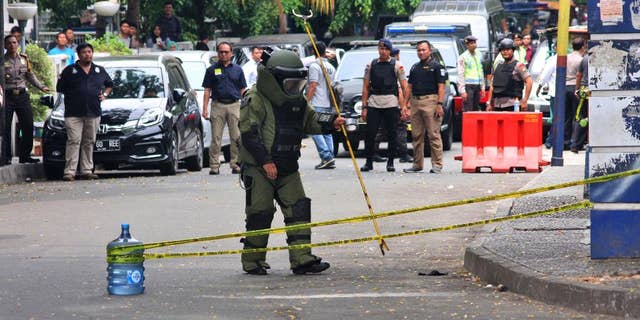 JAKARTA, Indonesia – A man with an Islamic State group symbol was shot Thursday after attacking police on the outskirts of the Indonesian capital Jakarta with a machete, police said.
Jakarta Police spokesman Awi Setiyono said three officers including a district police chief were injured and the attacker was shot in the leg to disable him.
The police were monitoring a protest by workers when the attack occurred Thursday morning in the satellite city of Tangerang.
The attacker, Sultan Azianzah, 21, was unemployed and a member of Daulah Islam, a hardline group in Ciamis in West Java province, said Setiyono.
Police seized a knife, two machetes, pipe bombs and an IS sticker from him.