Indonesia Lion Air plane had reported airspeed problem day before crash, as accounts emerge of terrifying previous flight
The brand new Lion Air jet that crashed into the sea shortly after taking off from Indonesia's capital city on Monday experienced unreliable airspeed readings on its previous flight, officials said Tuesday, citing passengers who spoke out about the terrifying experience.
Indonesia's National Transportation Safety Committee said the 2-month-old Boeing 737-MAX 8 jet that crashed into the Java Sea on Monday with 189 passengers on board had reported airspeed indicator problems the day before.
"The suspected cause of the accident is still being investigated and it is making us all curious what could have caused it," NSTC deputy chief Haryo Satmiko told reporters.
Indonesia's transport minister, Budi Karya Sumadi, said he has instructed airlines "to conduct an inspection of all Boeing 737-MAX planes" after the Lion Air crash, Sky News reported.
The plane crashed 13 minutes after taking off, and the pilot had requested clearance to return to the airport just 2-3 minutes after taking off. Data from flight tracking website FlightRadar24 shows an increase in speed and decrease in altitude at last transmission.
On the aircraft's previous flight the night before, from Bali to Jakarta, the jet displayed unusual variations in altitude and airspeed in the first several minutes of flight, Reuters reported. Some of those variations included an 875-foot drop over 27 seconds when it would typically be ascending, before stabilizing and flying on to Jakarta.
SUBSCRIBE TO FOX NEWS FIRST -- YOUR BRIEFING ON ALL THE STORIES TO START THE DAY
Two passengers on that Sunday night flight said a variety of issues caused frustration and alarm among fellow travelers.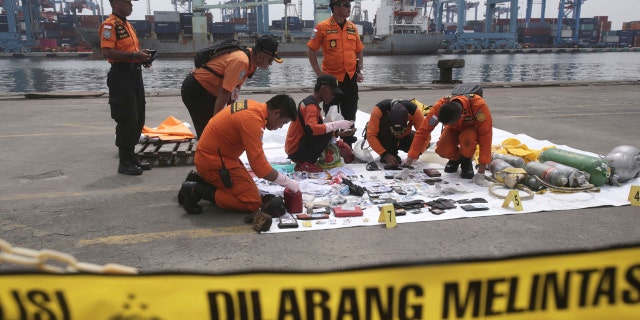 Alon Soetanto told TVOne the plane dropped suddenly several times in the first few minutes of its flight.
"About three to eight minutes after it took off, I felt like the plane was losing power and unable to rise. That happened several times during the flight," he said. "We felt like in a roller coaster. Some passengers began to panic and vomit."
Indonesian TV presenter Conchita Caroline posted on Instagram that there were issues with the air conditioning system and cabin lighting before the plane departed nearly three hours late. She added there was a "weird" and "unusual" engine noise upon take-off that continued during flight
INDONESIA LION AIR FLIGHT CRASHES INTO THE SEA WITH 189 ABOARD, NO SURVIVORS EXPECTED, OFFICIAL SAYS
But safety experts have cautioned that data on flight-tracking websites must be checked for accuracy against the plane's black boxes, which officials are confident will be recovered from the Java Sea.
Lion Air President Edward Sirait said there were reports of technical problems with the flight from Bali, but said it had been resolved in accordance with the procedures released by the plane manufacturer.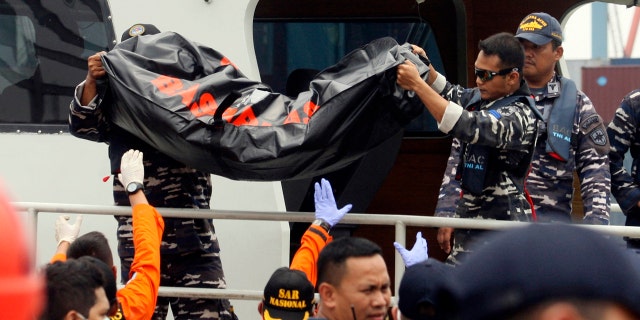 Experts from Boeing are expected to arrive in Indonesia on Wednesday to help with the investigation, according to NTSC accident investigator Ony Suryo Wibowo. During a news conference, he told reporters officials only have a small amount of information and don't know if it's correct since the flight recorders have not yet been located.
"To all Indonesian people, we are saddened and offer condolences but give us time to investigate why the plane crashed," he told reporters. "Give us a chance to look deeply, to look at the whole problem, so the responsibility given to us by the government can be carried out."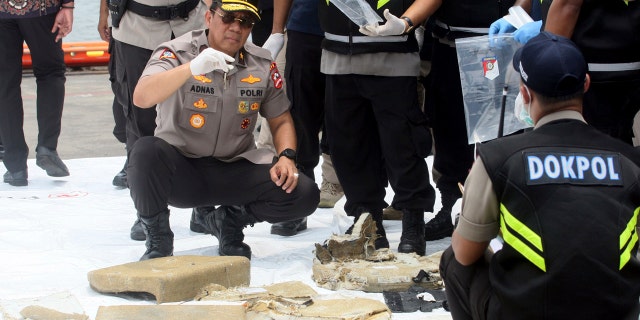 A representative from Boeing directed Fox News to a statement the company released after the crash which said it was "deeply saddened," adding that the "we extend our heartfelt sympathies to the families and loved ones of those on board."
"Boeing is providing technical assistance at the request and under the direction of government authorities investigating the accident," the statement said. "In accordance with international protocol, all inquiries about this accident investigation must be directed to the investigating authority in charge, the National Transportation Safety Committee of Indonesia."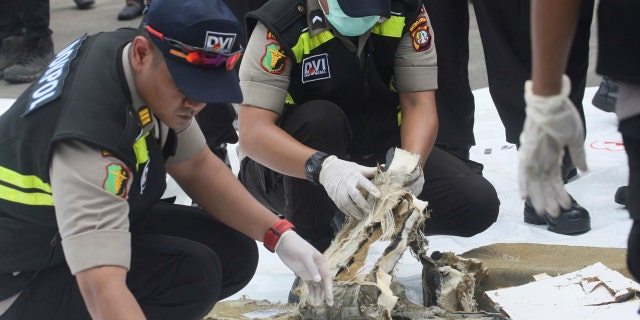 Search teams recovered at least 10 bodies from the sea on Tuesday, which spans a 10 nautical mile area, Sky News reported. Specialist ships and remotely-operated underwater vehicles have been deployed to search for the plane's hull and flight recorders.
The crash of the Lion Air flight is the worst airline disaster in Indonesia since an AirAsia flight from Surabaya to Singapore plunged into the sea in December 2014, killing all 162 on board.
The Associated Press contributed to this report.