India's opposition blocks Parliament debate, demands external affairs minister's resignation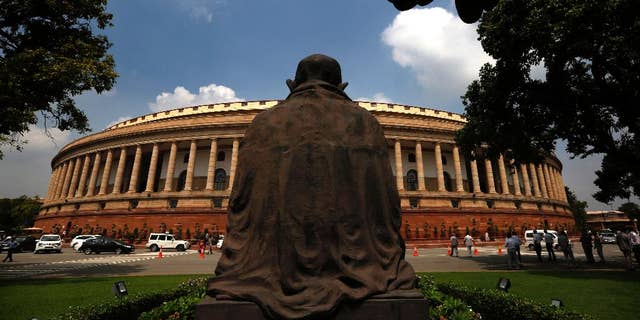 NEW DELHI – Indian opposition parties have disrupted Parliament to demand the resignation of two key ruling party leaders for allegedly helping a London-based former Indian cricket official facing investigation for financial irregularities.
The scandal is the first to hit Prime Minister Narendra Modi's government since it came to power last year. Modi's Bharatiya Janata Party denies any wrongdoing by External Affairs Minister Sushma Swaraj and the top elected leader of Rajasthan state, Vasundhararaje Scindia.
The upper house of Parliament was adjourned without conducting any business Tuesday, the opening day of its three-week monsoon session, with the government rejecting the resignation demand by the Congress party and others.
A confrontation between the sides is expected to delay the passage of key legislative proposals crucial to Modi's economic agenda.