Indian priest thought killed in Yemen still alive, says official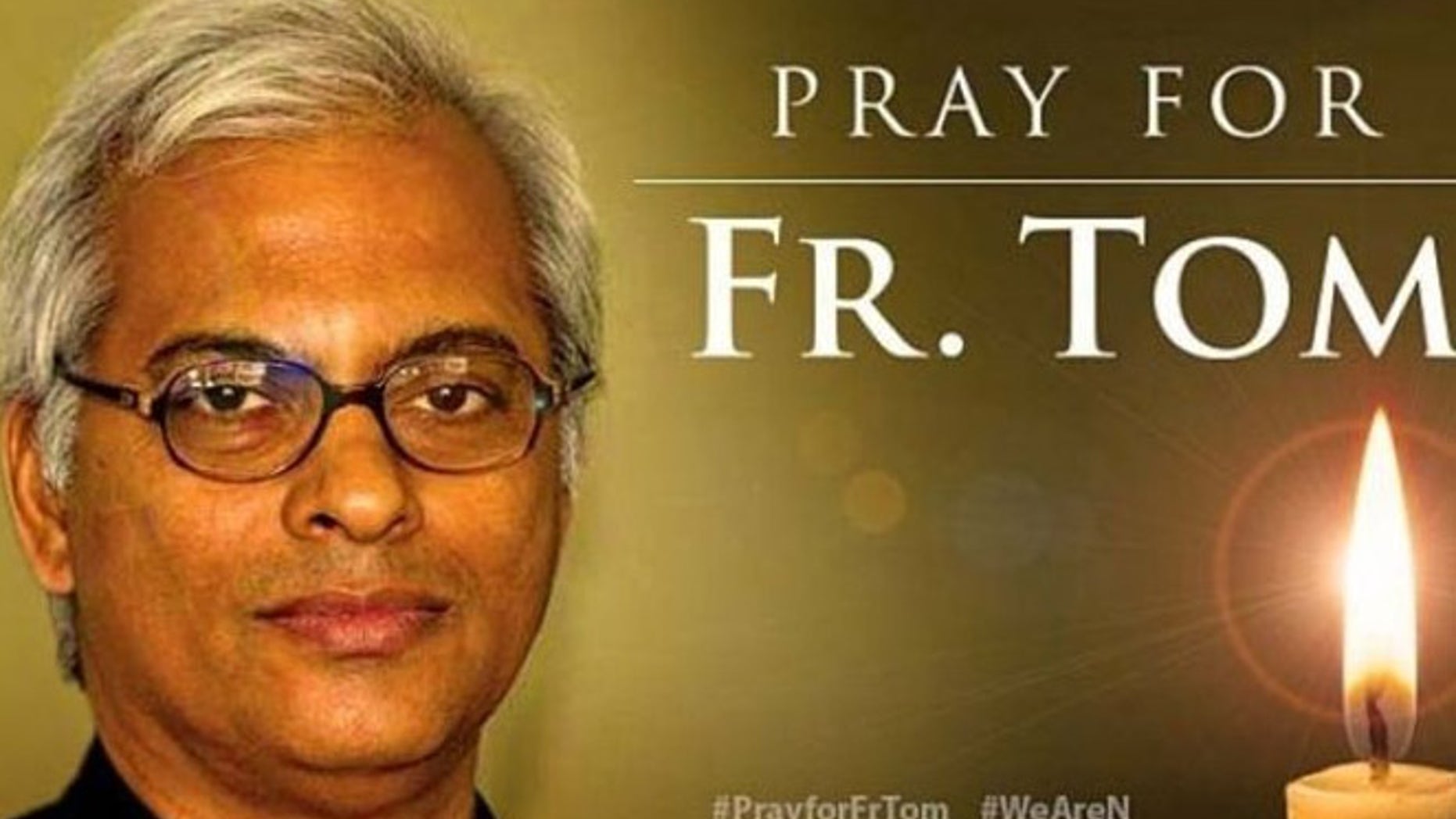 A Catholic priest widely reported to have been crucified on Good Friday by Islamist terrorists in Yemen is alive, and efforts to negotiate his release are underway, an Indian government official said Sunday.
Father Tom Uzhunnalil, who was abducted by terrorists who slaughtered four nuns and 12 others at a retirement home in Aden March 4, was feared dead after an Austrian archbishop told congregants he had been executed on Good Friday. Although that priest, Archbishop of Vienna Christoph Cardinal Schönborn, later backtracked, much of the world feared for Uzhunnalil.
"Father Tom is safe and efforts are on for his release as early as possible."
On Sunday, Indian External Affairs Minister Sushma Swaraj told a delegation of Catholic Bishops' Conference of India that not only is Uzhunnalil alive, but that his release could be imminent, according to Press Trust of India.
"Father Tom is safe and efforts are on for his release as early as possible," said Father Gyanprakash Topno, who was present at the briefing.
Swaraj told the bishops the Indian "government will facilitate the priest's safe return to India," but did not divulge any other details.
He said the minister told the delegation that more details cannot be divulged at this stage.
Uzhunnalil, who is from India's southern state of Kerala, is believed to have been abducted by ISIS and is being held at an unknown location. But Al Qaeda, as well as other terrorist groups, is active in Yemen, and it has not been confirmed who was behind the shocking attack.
The victims worked at a home run by Mother Teresa's Missionaries of Charity.
After Cardinal Schönborn said the priest had been killed, other Church officials, including Bishop Paul Hinder of Southern Arabia, said the information was believed to be erroneous.
"Cardinal Schönborn has already corrected his statement," he said last week. "I cannot say more for the reason I gave previously, [the safety of Father Tom]."
Pope Francis was shocked by the attack on the retirement home in Yemen, according to the Christian Post.
"His Holiness Pope Francis was shocked and profoundly saddened to learn of the killing of four Missionaries of Charity and 12 others at a home for the elderly in Aden," Vatican Secretary of State Pietro Parolin said at the time. "He sends the assurance of his prayers for the dead and his spiritual closeness to their families and to all affected from this act of senseless and diabolical violence."