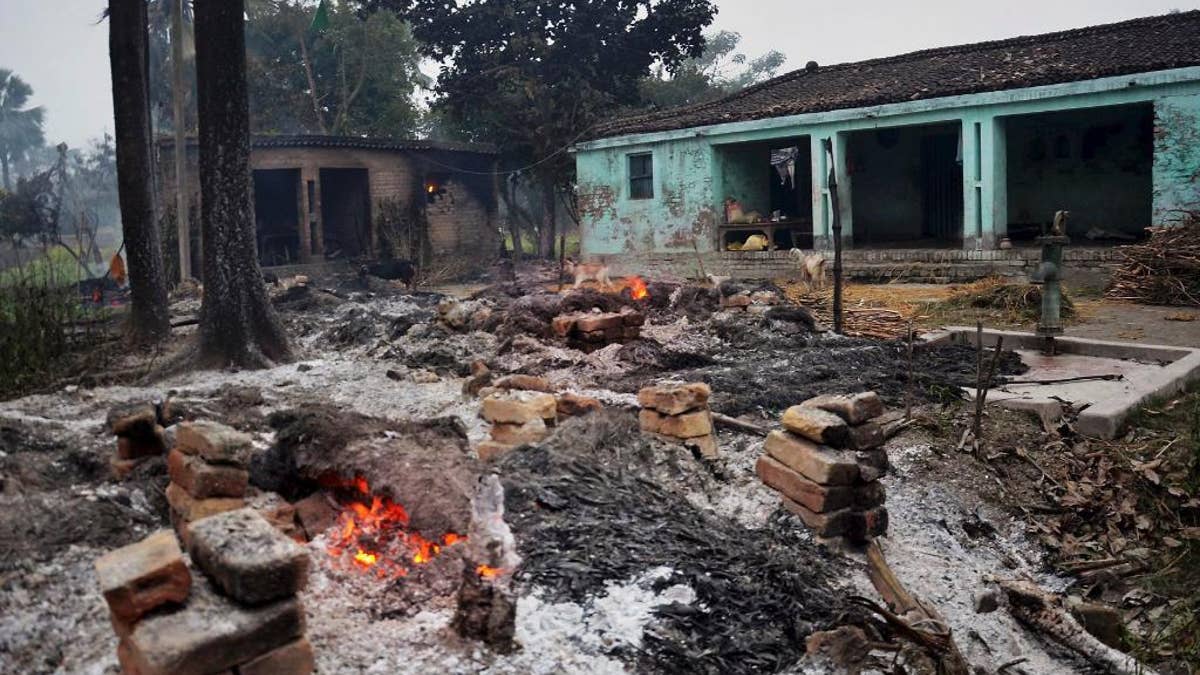 PATNA, India – A government official says at least three Muslims were burned to death when their thatched huts were set on fire during a clash between Hindu and Muslim groups in eastern India.
Atul Prasad, a Bihar state administrator, says the violence erupted Sunday after the body of a young Hindu boy was found in Sarayian village more than a week after he went missing.
Prasad says the Hindu fishermen community blamed the Muslims for the boy's death as he was friendly with a Muslim girl from the village, 105 kilometers (65 miles) north of Patna, the capital of Bihar state.
He says police have arrested eight Hindu villagers for setting fire to dozen huts in the poor Muslim community, adding the situation was now under control in the village.