Indian guru makes court appearance after deadly standoff; police given 5 days to question him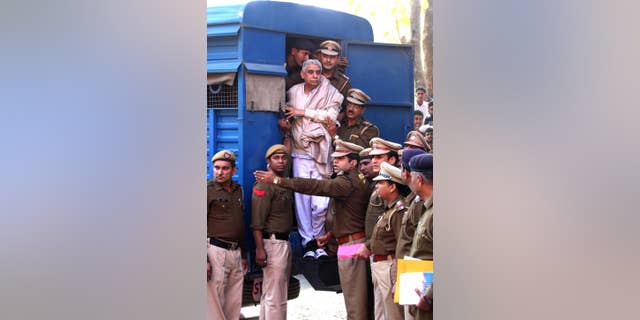 NEW DELHI – Police have started questioning an Indian guru after he was arrested at his sprawling ashram with more than 400 followers following a 10-day deadly standoff.
Jawahar Yadav, a Haryana state spokesman, says the self-styled guru Sant Rampal appeared in court in Chandigarh on Thursday. The judge gave police five days to question him.
Rampal had repeatedly ignored orders to answer a 2006 murder charge against him.
Police have filed additional criminal charges against him and his supporters over the standoff that left six people dead and about 200 others injured.