Indian flood-hit temple reopens in the Himalayas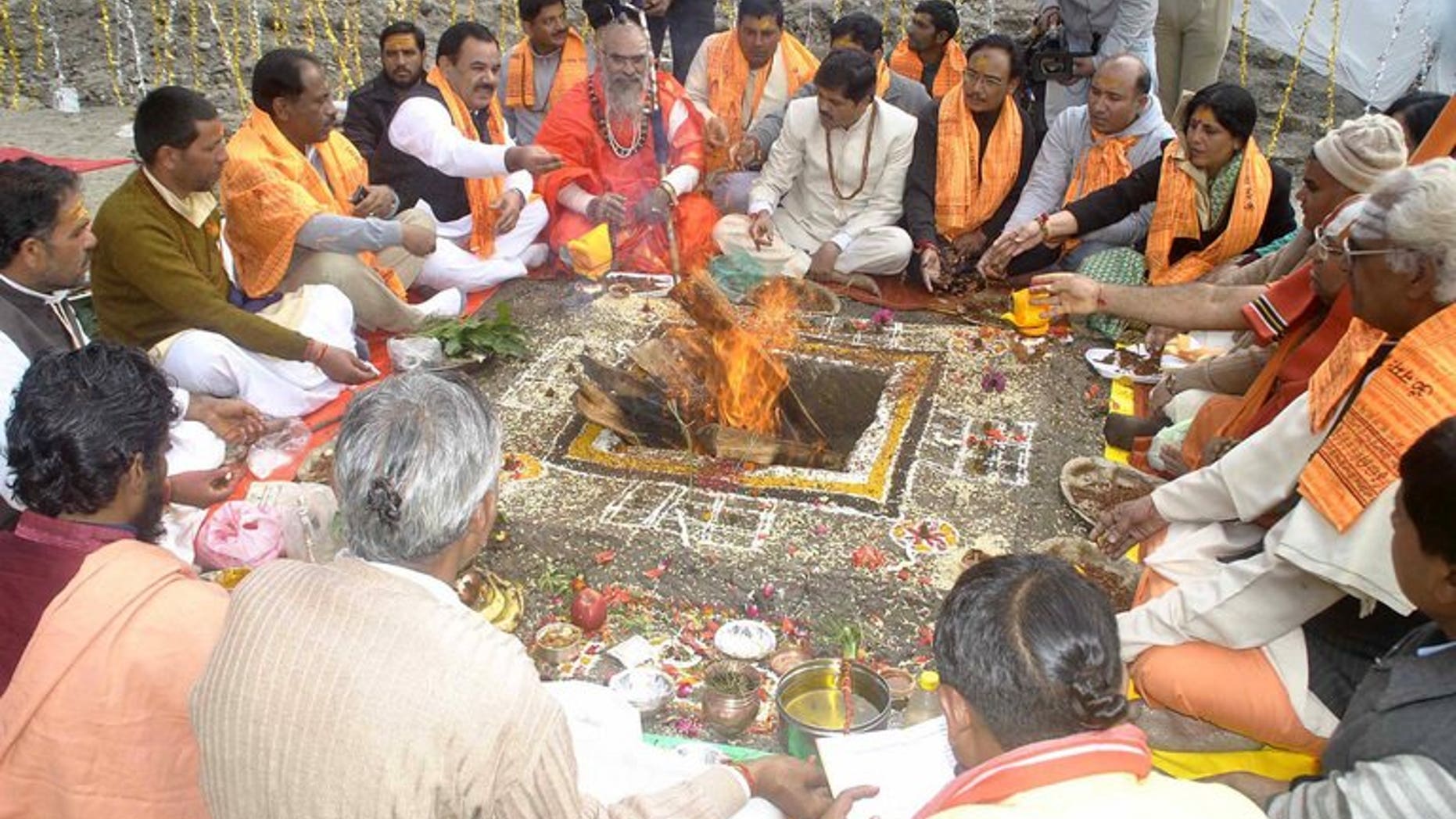 KEDARNATH, India (AFP) – A Hindu temple at the centre of a devastated area of the Indian Himalayas hit by floods in June reopened for prayers on Wednesday as reconstruction efforts continued across the region.
More than 5,500 people are believed to have died in the floods that swept the northern Indian state of Uttarakhand in June caused by heavy monsoonal downpours that washed away homes, hotels, highways and cars.
The temple in Kedarnath, a popular Hindu pilgrimage site, was badly damaged by the raging waters and the surrounding valley was left littered with corpses.
Despite evidence of the floods -- debris including broken doors surrounds the temple and huge rocks carried by the waters remain strewn around -- prayers were held there for the first time on Wednesday.
Rescuers reported finding another 75 bodies last week in the mountains of Uttarakhand.
The bodies "seem to be of devotees who climbed up the ridges out of fear after the mid-June calamity to save themselves and perished due to extreme cold conditions there", police official R.S. Meena told the Press Trust of India.