Indian defense chief joins search for air force plane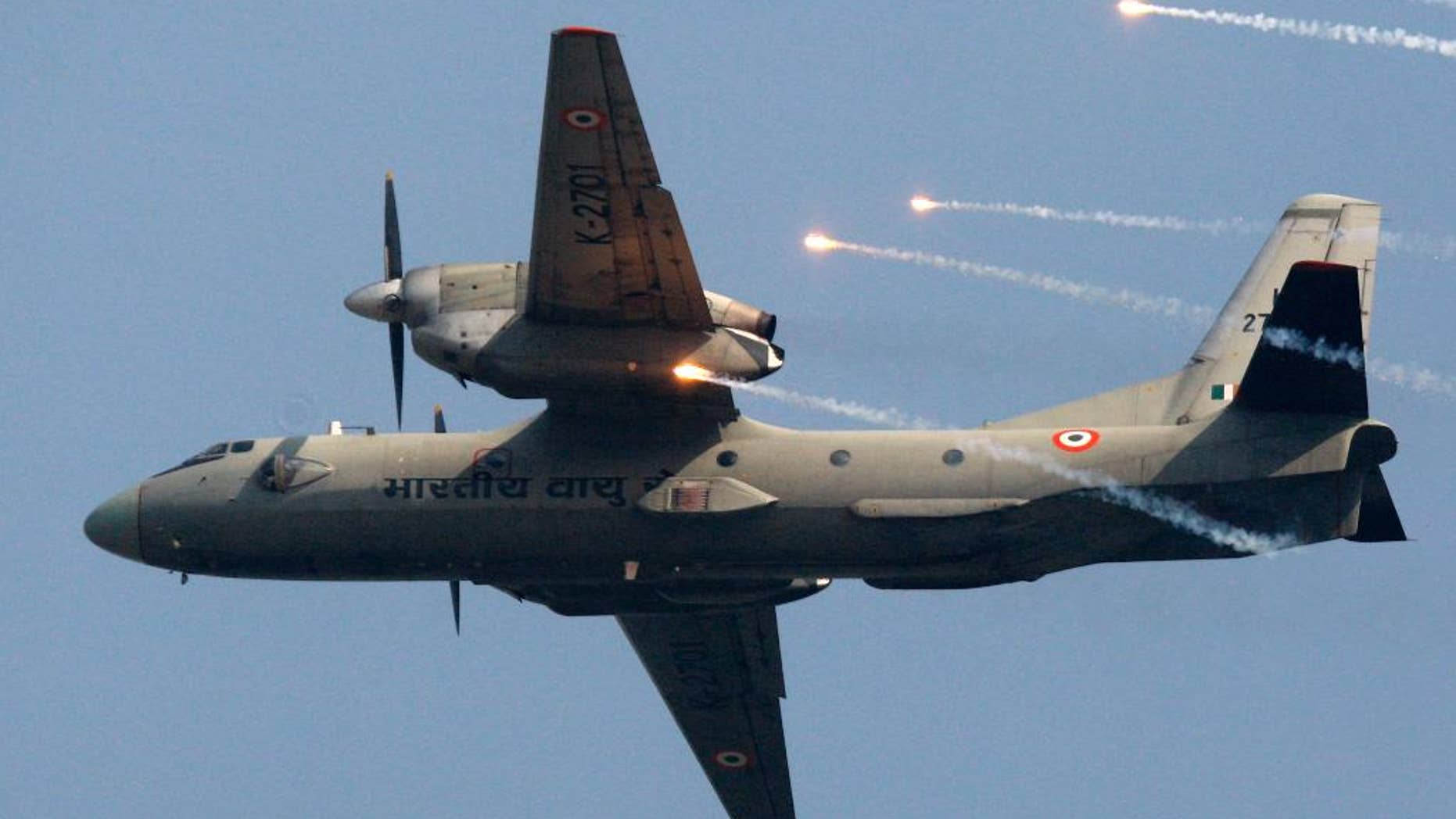 NEW DELHI – India's defense minister is joining an aerial search of the Bay of Bengal for an air force transport plane that disappeared with 29 people aboard.
The Defense Ministry tweeted that Manohar Parrikar was overseeing the massive search operation Saturday, a day after the Russian-made AN-32 went missing.
The aircraft took off from the southern city of Chennai Friday morning and was flying over the sea to Port Blair in the Andaman and Nicobar islands. The flight, covering 1,375 kilometers (854 miles), was supposed to last three hours.
The plane was making a routine courier flight and had on board service personnel along with the crew.
Indian air force spokesman Anupam Banerjee says the last communication from the aircraft was about 15 minutes after takeoff.