India seeks tycoon's extradition, says UK nixes deportation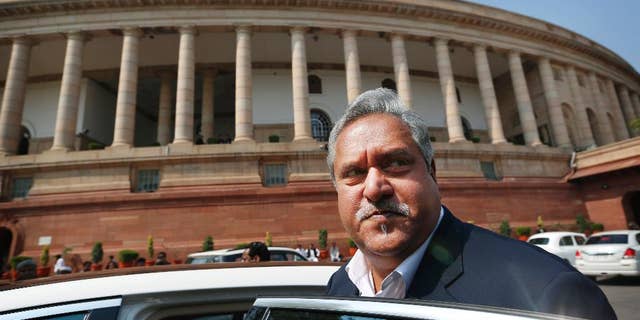 NEWYou can now listen to Fox News articles!
NEW DELHI – India says it will ask Britain to extradite business tycoon Vijay Mallya to face charges of money laundering and bank demands that he pay back more than a billion dollars in loans extended to his now-defunct airline.
Finance Minister Arun Jaitley says the UK will not simply deport Mallya because he entered the country on a valid passport in March, though India revoked it a month later.
Jaitley told Indian lawmakers on Wednesday that India will begin extradition proceedings once official charges are filed against the businessman.
India's Enforcement Directorate is still gathering evidence as part of its investigation into the tycoon's debts totaling 94 billion rupees ($1.4 billion).