India attorney general wants election poll ban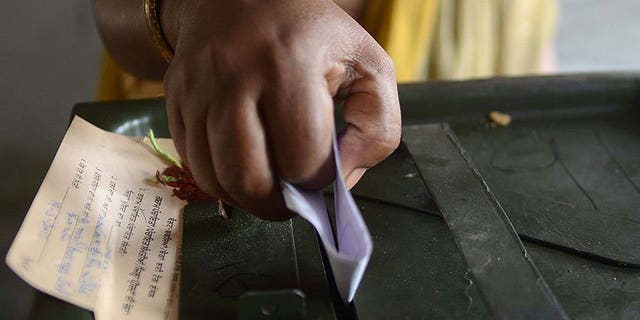 NEWYou can now listen to Fox News articles!
NEW DELHI (AFP) – India's top law officer has called for a ban on opinion polls during campaigning in next year's general election in the world's largest democracy, a report said on Monday.
Attorney General GE Vahanvati recommended to the country's law ministry that it endorse long-standing proposals by the electoral commission to prohibit the publication of polls once an election has been called, according to the Hindustan Times.
India is due to hold elections by next May, with opinion polls currently showing that the main governing Congress party faces an uphill battle to retain power.
"What is paramount is the necessity to have free and fair elections and such opinion polls often tend to cause a prejudicial effect on the voters' mind," Vahanvati was quoted as saying in his four-page recommendation to the ministry.
Although opinion is divided over the impact of polls during a campaign, some electoral analysts say the surveys can have a bandwagon effect, in particular fuelling the rise of minor parties.
India already bars publication of polls 48 hours before voting as well exit polls on the day over concerns that they could influence the outcome, and Vahanvati said "there is no real basis for distinguishing between exit and opinion polls".
There was no immediate comment on the report from the attorney general's office but a spokesman for the electoral commission said the body had long argued that a ban on polls during campaigning was "in the wider interests of free and fair elections".
Any ban on polls during an election campaign, which can last for up to 45 days in India, would need the approval of parliament.
A spokesman for the main opposition Bharatiya Janata Party (BJP) said that it was not in position to comment until there were concrete proposals on a ban.