In Limbo: Homeland Security Keeps Border Drones Grounded Following Crash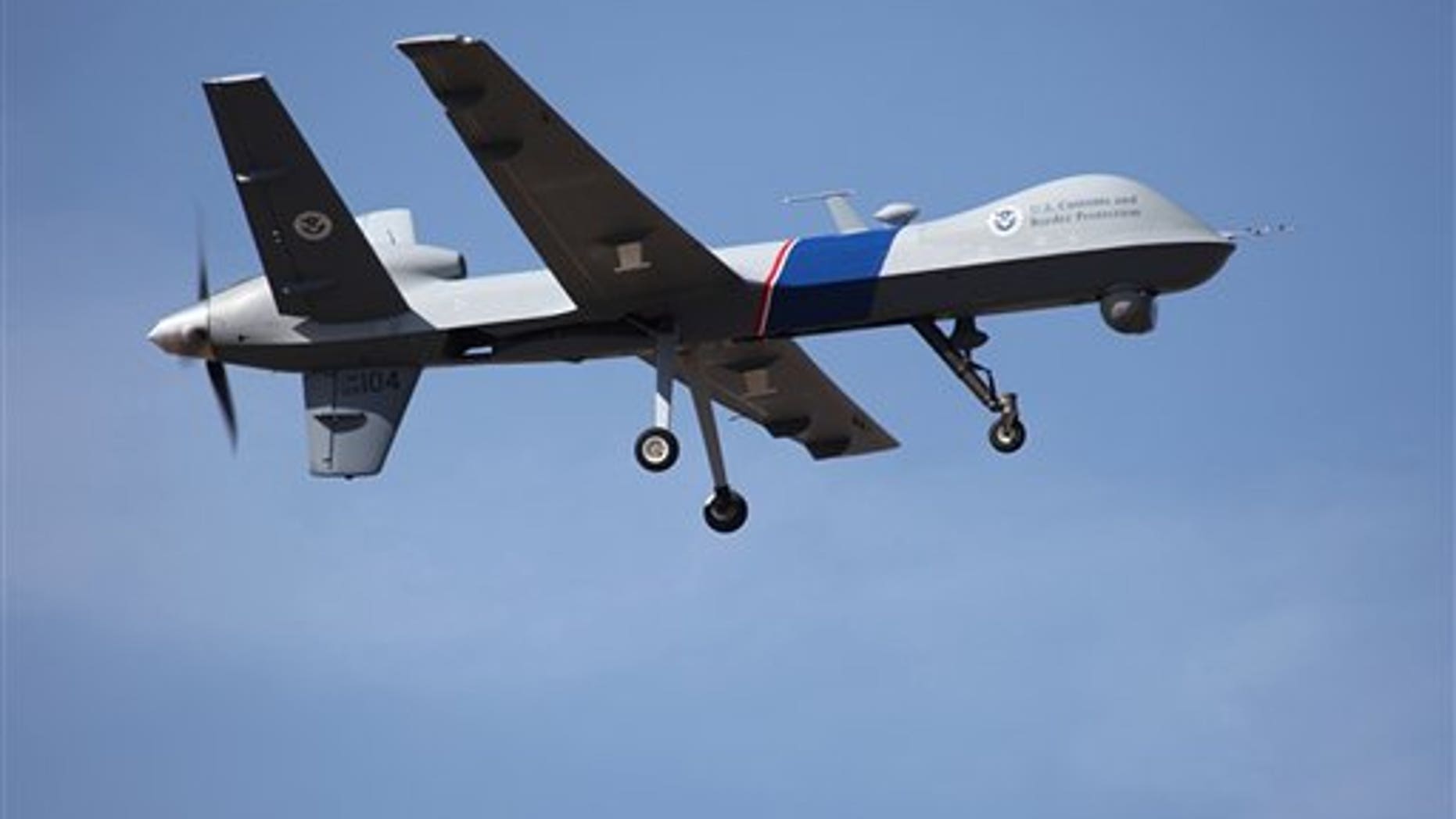 LOS ANGELES – More than $200 million in sophisticated high tech surveillance hardware — America's eyes in the sky — are sitting in hangers in Florida, Arizona, Texas and North Dakota rather than flying over the Mexican and Canadian borders.
How come?
After a Department of Homeland Security unmanned drone, operated by its agency U.S. Customs and Border Protection, malfunctioned on Tuesday, operators in Arizona purposely crashed in the Pacific Ocean.
The agency operates 10 drones, the largest fleet outside the Pentagon. A Predator B variant took off from a base in Sierra Vista, Ariz., to patrol the border and developed mechanical trouble. It did not provide any more details on what went wrong. Rather than attempt to return to base, operators elected to ditch the Predator 20 miles off the coast of San Diego.
"The airplane wasn't going to stay airborne for the entire flight," said aviation analyst
Jim Kidrick of the Air Law Institute. "It would have to set down somewhere and they couldn't predict that between the ocean and Arizona."
Each drone costs $12 to $20 million, depending on the equipment on board. Predators can fly nonstop for 20 hours without being seen or heard. Its cameras can detect illegal immigrants from 25,000 feet high and follow a drug load across hundreds of miles.
When agents on the ground lose sight of a group or need tracking in remote areas, there are no tools better than a drone.
But the aircraft are not without problems. This is the second drone crash since 2006. According to flight logs, many missions are cancelled or terminated due to mechanical problems. Even rough weather, including strong winds, will cancel a scheduled flight.
Mike Friel, a CBP spokesman, said he did not know how long the fleet would be grounded.
"The cause of the failure is unknown," said Friel. "There were no injuries as a result of this emergency landing. Out of an abundance of caution, CBP has grounded its UAS fleet."
In the beginning, skeptics saw the use of these drones, typically used by the military, as expensive toys that didn't justify the cost. However, over time, agents have come to rely on them as they have become more integrated into the fabric of the agency.
Agents maintain that border security is improved when Predators are in the air.