In Embezzlement Case, 2 California Cops Plead Not Guilty To Charges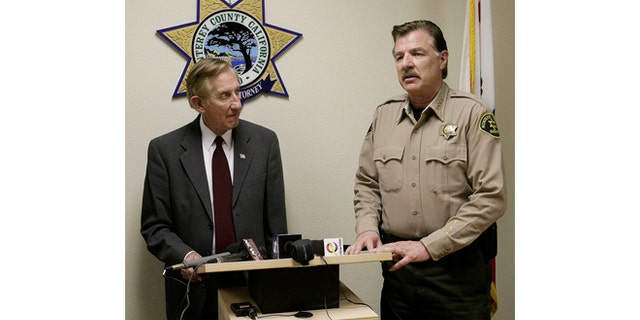 KING CITY, Calif. (AP) – The attorneys for two California police officers accused of embezzling a city-owned Crown Victoria say the men had permission from the City Council to transfer ownership of the vehicle.
Former King City Police Chief Dominic Baldiviez and Officer Mario Mottu pleaded not guilty to the embezzlement charges on Thursday in a Monterey County.
Their attorneys, Tom Worthington and Richard Rosen, say the 2001 Crown Victoria they are accused of embezzling was being disposed of by the city.
Baldiviez and Mottu were arrested last month along with four other King City police officers. Two of the other officers have been accused of selling or giving away the impounded cars of poor Hispanic residents.
A third, Mark Allen Baker, is accused of making criminal threats.
The Monterey Herald reports that he, too, pleaded not guilty on Thursday.
Follow us on twitter.com/foxnewslatino
Like us at facebook.com/foxnewslatino