In domestic dispute, man kills his wife and newlywed neighbor who tried to help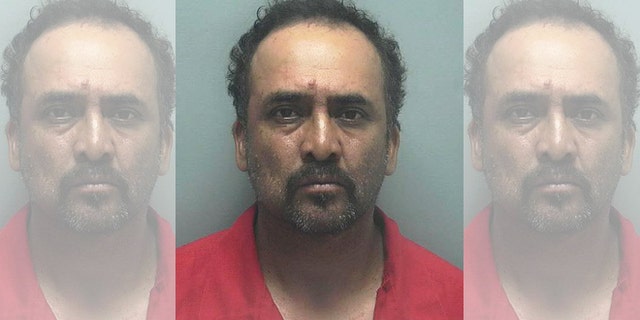 A 20-year-old Southwest Florida newlywed was killed after trying to mediate a dispute between his neighbors on Saturday night.
According to a report by the Lee County Sheriff's Office, Ricardo Vaca heard his Lehigh Acres neighbors, Placido Moreno-Torres, 47, and his wife, Amparo Moreno, 44, arguing in their driveway at around 9:25 p.m. Vaca went over to their house to help settle the argument and was fatally shot, as was Amparo Moreno, by Moreno-Torres, according to police.
Moreno-Torres fled the scene by foot but was later arrested.
Vaca was was about to celebrate his first-month wedding anniversary on June 29. The newlywed was also expecting a baby girl with his wife, Alma.
"They were happily married and he was an amazing person, always happy and trying to make people smile – funny, a good student and an amazing son," Nestor Martinez Vaca, the victim's cousin told USA Today.
Police said they received a "shots fired" call on Saturday evening and arrived to the scene to find both Vaca and Moreno dead. Eyewitnesses were quick to identify Moreno-Torres as the shooter, a release issued by the Sheriff's Office stated.
Moreno-Torres is being held at the Lee County Jail. He is being held on two homicide counts and one of aggravated assault with a deadly weapon.
He is scheduled to be arraigned on July 18, according to the USA Today.
Like us on Facebook
Follow us on Twitter & Instagram