In 911 call, road rage alleged shooter said he had his gun "cocked and loaded"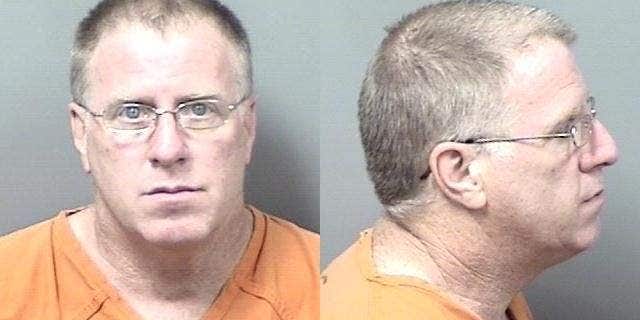 NEWYou can now listen to Fox News articles!
BEVERLY HILLS, Fla. – In 911 calls from a Thursday night road rage incident in north Florida, a man tells a dispatcher he is "going to shoot the victim in the head" and referred to his gun being "cocked, locked and ready to go" because "some maniac" was trying to run him off the road.
Meanwhile, a woman in the other car also called 911 as her husband Candelario Gonzalez followed 51-year-old Robert Eric Doyle through the streets of Beverly Hills.
As the two cars stop in front of Doyle's house, Doyle steps out of his car, walks to Candelario's and shoots five times. The victim's wife can be heard begging him not to shoot.
Gonzalez, 44, died at the scene in front of his wife and granddaughter.
According to an affidavit, Doyle held Gonzalez's family at gunpoint until deputies arrived.
Doyle is charged with second-degree murder and aggravated assault with a deadly weapon. He remains in jail. It's not known whether he's hired a lawyer.
Based on reporting by the Associated Press.