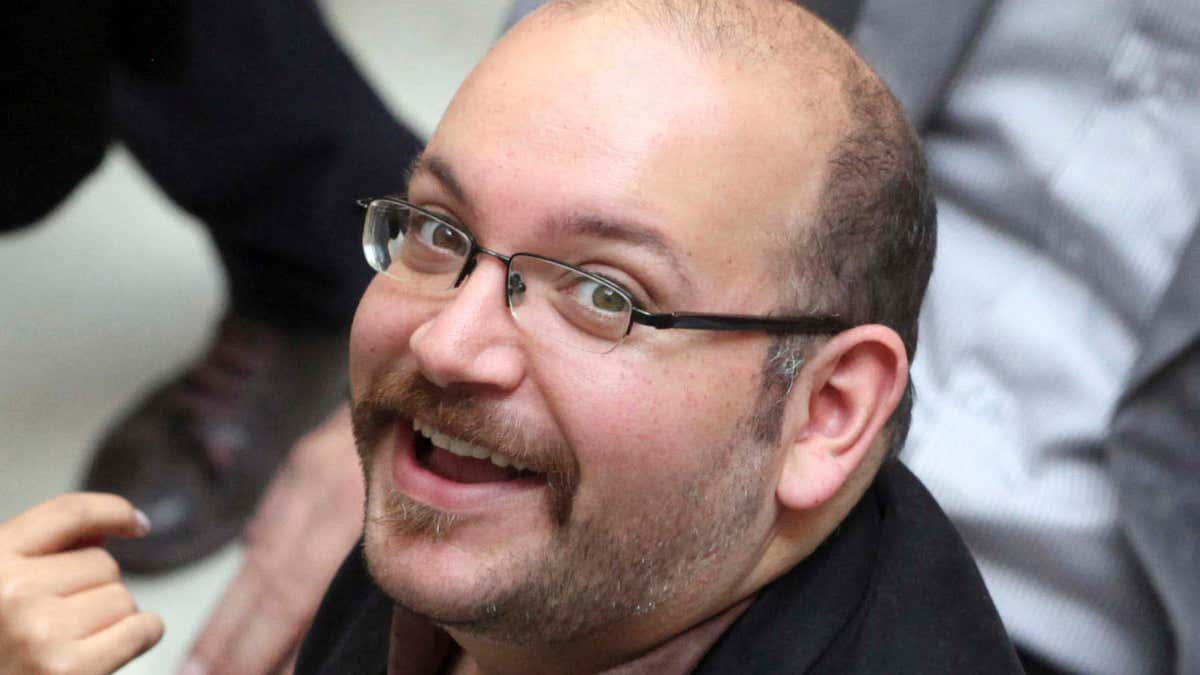 WASHINGTON – The Washington Post correspondent being held by the Iranian government for more than 500 days has been allowed a Christmas Day visit with his wife and mother.
The mother of Jason Rezaian says in an email to the newspaper that the visit lasted several hours Friday. Mary Rezaian, his mother, and Rezaian's wife, Yeganeh Salehi, received permission for the visit from an Iranian court.
"This is the first time in the year that I have been visiting him in Evin Prison that I could spend an extended time there and bring him his first home-cooked meal in months," Mary Rezaian said in her email. "We had a wonderful time together reminiscing of holidays past."
Rezaian, 39, was born in California and holds both U.S. and Iranian citizenships. He was convicted in closed proceedings earlier this year after being charged with espionage and related allegations. The length of his sentence has not been disclosed publicly.
In a statement, Washington Post Executive Editor Martin Baron said he and Rezaian's colleagues were pleased that an extended visit had been allowed but described Rezaian's captivity as "522 days of tragic, unjust imprisonment of a good, honorable and innocent man."
"We welcome this act of basic humanity, and we encourage his jailers in Iran to follow up by doing all that justice and decency require: Release Jason from prison and allow him a return to life as a free man who can spend time with his family where and whenever he pleases," Baron said.
Yeganeh Salehi, an Iranian citizen, is a correspondent for The National, a newspaper based in the United Arab Emirates.