IMF close to aid deal for South Sudan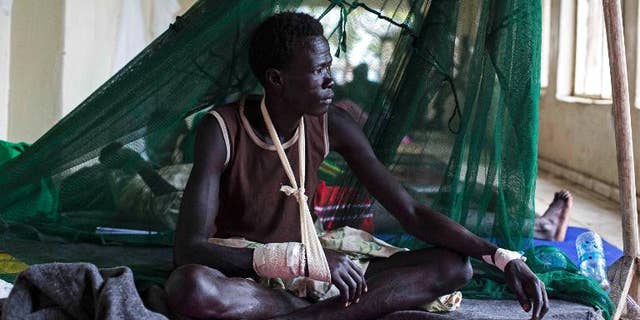 Washington (AFP) – The International Monetary Fund said Wednesday it was close to reaching an agreement to provide financial support to the government of South Sudan.
The IMF said discussions on support under its Rapid Credit Facility, which helps finance governments facing immediate balance of payments problems, "are at an advanced stage and could be concluded in coming days."
The IMF gave no size for the proposed RCF loan, but said that if it is implemented successfully, it would set the basis for stabilizing the young country's economy and help it attract support from other lenders and from private investors.
South Sudan has struggled since breaking away from Sudan to form a new nation two years ago.
Continued ethnic and political violence, tensions with Sudan, and political infighting have strained efforts to begin building the impoverished state with revenues from its oil fields.
The IMF said in a mission report released Wednesday that the country's economic outlook is improving, with oil production on the rise and inflation falling.
It praised the government's newest budget proposal, for fiscal 2013-2014, as striking a good balance between increasing spending on priority areas and maintaining economic stability.
"The mission also welcomes the authorities' plans to lift fiscal austerity gradually as the oil revenue stream becomes more certain and to move forward with other key reforms including the enactment of the Petroleum Revenue Management Act," it said.
The IMF team stressed the need for "sound" fiscal and foreign exchange policies, more transparency in government and in oil operations, and better management of public spending.