ICRC: Afghan Security Situation Alarming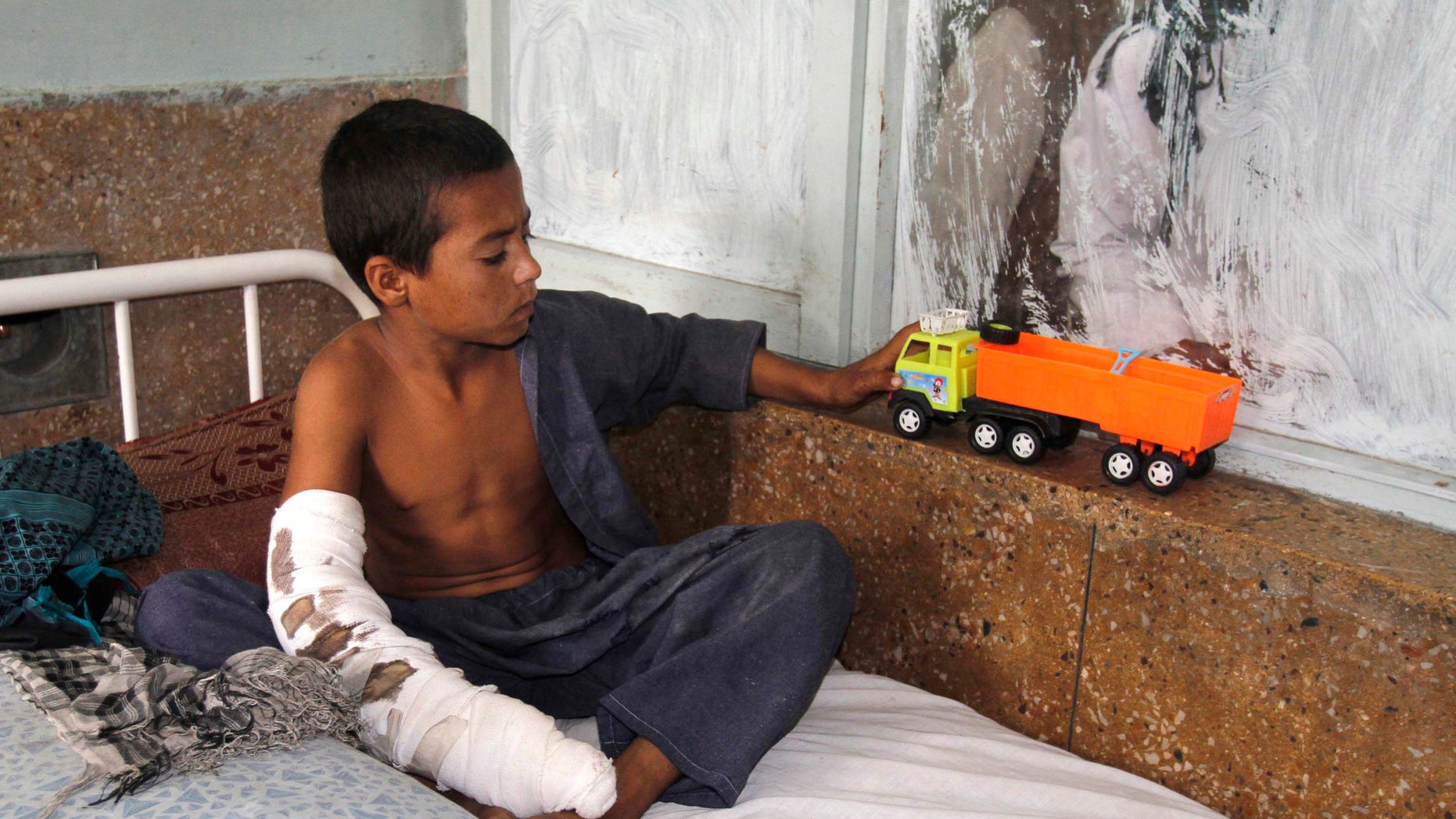 KABUL, Afghanistan -- The International Committee of the Red Cross said Tuesday that deteriorating security in Afghanistan has impeded access to medical care, driving it to critically low levels in some areas of the country after nearly a decade of war.
"Despite improvements in the quality of life for certain sectors of the population over the past decade, the security situation in many areas of the country remains alarming," said Jacques de Maio, the ICRC's head of operations for South Asia. "Access to medical care is at a critically low point in conflict-affected areas, with local clinics closed in some places because of fighting, attacks on premises, or intimidation of staff."
Although the ICRC did not name the hardest affected areas, instability and violence continue throughout Afghanistan as the conflict passes the 10-year mark this week.
A recent U.N. report said that the monthly average number of clashes and other attacks was running nearly 40 percent higher than the same time last year.
In the midyear report, the U.N. said 1,462 Afghan civilians lost their lives in crossfire between Taliban insurgents and Afghan, U.S. and NATO forces. During the first half of last year, 1,271 Afghan civilians were killed, mostly by roadside bombs.
That U.N. report said airstrikes conducted by the U.S.-led coalition remained the leading cause of civilian deaths. In the first six months of this year, 79 civilian deaths were attributed to air strikes -- up 14 percent from the same period last year, the U.N. report said.
"Many communities in rural areas feel vulnerable as never before," the ICRC said. "Conflict-related displacement is up over 40 percent in comparison to last year in parts of the north."
The ICRC said that even residents in the central regional regions of Logar and Wardak provinces, near the capital, no longer feel safe, although these areas were considered relatively safe as little as two years ago. The situation has deteriorated so much in both provinces that travel after dark is not safe. Wardak was also the province where the Taliban shot down a U.S. helicopter in August that killed 30 American troops, most of them elite Navy SEALs. Last month a powerful truck bomb outside a coalition base in Wardak wounded 77 U.S. soldiers.
The ICRC said residents in Logar and Wardak "are being intimidated and coerced by all parties into taking sides."
"All they actually want to do is to keep out of harm's way," de Maio said.
In other developments, NATO said one of its service members died from a roadside bomb in eastern Afghanistan. Another died Monday of a non-battle related injury. No other details were provided. So far this year, 457 international troops have been killed in Afghanistan.
In the south, where the Taliban is strongest, an Afghan policeman and two children were killed Monday evening when a bomb exploded near where police draw water, said Samunwal Bacha Khan, police chief in the Shah Wali Kot district of Kandahar province. Two other policemen and eight children playing near the water were wounded, he said.
The U.S.-led coalition has had some military success in the south, but for many Afghans freedom of movement is also tied to security. Hassle-free travel from one end of Afghanistan to the other is no longer possible. Last week, NATO said that its statistics show that insurgent attacks in the first eight months of the year were down 2 percent compared with the same period last year.