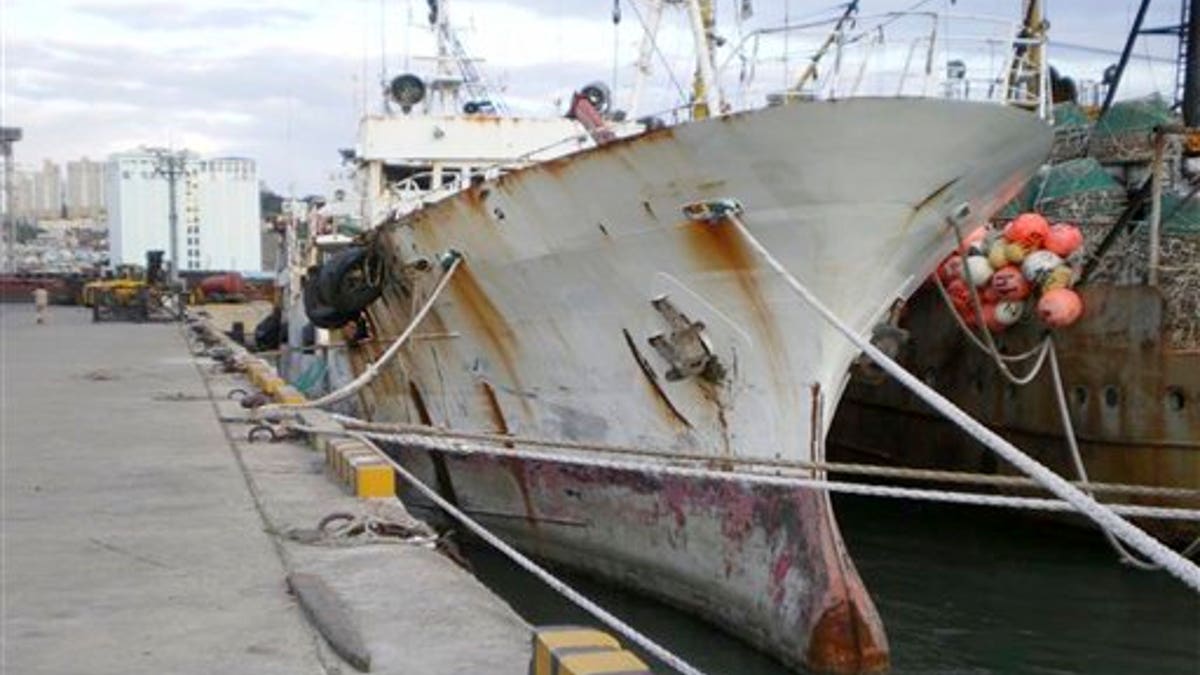 WELLINGTON, New Zealand – A South Korean polar research ship on Monday reached a leaking Russian fishing vessel that has been stuck in the frigid waters off Antarctica for the past 10 days, New Zealand officials said.
The Sparta, with 32 crew on board, hit underwater ice on Dec. 16 that tore a 1-foot hole in its hull and caused it to list at 13 degrees. Several rescue ships had been hampered by heavy ice in the Ross Sea off the northern Antarctica coast before the icebreaker Araon finally pushed through and reached the Sparta on Monday, New Zealand Rescue Coordination Center spokeswoman Rosalie Neilson said.
The arrival was a relief to the crew, which had been desperately pumping out near-frozen sea water while awaiting rescue. At one point, more than half of those on board were forced onto life rafts.
The crew is made up of 15 Russians, 16 Indonesians and one Ukrainian.
A New Zealand air force cargo plane had previously made two parachute drops of pumps and hull patching gear that had helped keep the single-hulled Sparta from sinking.
Search and rescue coordinator Mike Roberts said the South Korean vessel was alongside Sparta transferring fuel to it to change its trim — or how it's sitting in the water — so the bow rises clear of the sea, exposing the damaged area of hull.
Roberts said crew from both ships will attempt to weld a "doubler plate" over the hole — one external and a second inside. If successful, the repair is expected to make Sparta seaworthy, and should enable it to be escorted by Araon out of the sea ice to open water, he said in a statement. Roberts did not say how long the repair attempt was expected to take.
Weather in the area was calm, which should help the repair operation, he said.
The survival drama on the edge of the Antarctic ice shelf is taking place about 2,200 miles southeast of New Zealand.