ICC excuses Ruto for a week to deal with Nairobi crisis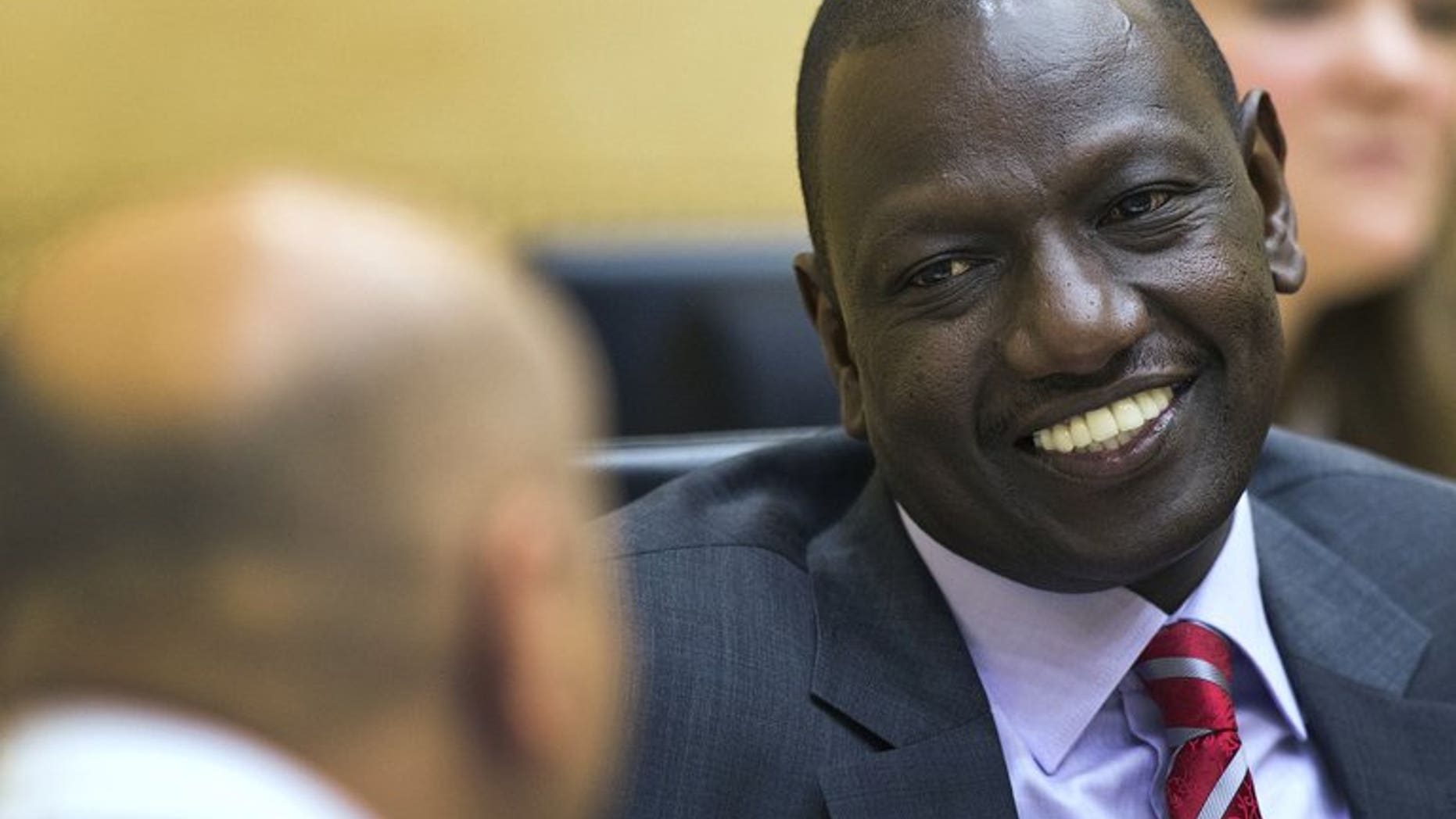 THE HAGUE (AFP) – The International Criminal Court on Monday excused Kenyan Vice President William Ruto from his crimes against humanity trial for a week so he can deal with the Nairobi militant attack.
"In the light of the circumstances... the Chamber does excuse Mr Ruto from the proceedings before the court... for one week only," Judge Chile Eboe-Osuji said at an urgent hearing.
Ruto is the highest-ranking serving official to be tried by the ICC, and is the first suspect to be excused from trial in the history of the 10-year-old court.
Ruto's lawyer Karim Khan, who had asked for his client to be excused for two weeks, told the judge that Ruto was hoping to catch a flight to Kenya that was due to leave the Netherlands at 11:00 am (0900 GMT).
Ruto is currently in The Hague defending himself against charges of masterminding some of the 2007-08 post-election violence that left over 1,000 people dead and several hundred thousand displaced.
Ruto, 46, and his co-accused, Kenyan radio boss Joshua arap Sang, 38, stand accused of stoking the worst violence in the east African country since independence in 1963.
Ruto arrived at the Hague-based court shortly after 0600 GMT but did not make any statement.
"It's not comfortable sitting here, seeing lives being slaughtered," Sang told AFP on arrival at the court.
"If Mr Ruto has to go back I'll be OK -- he is the deputy president," Sang said.
The trial will continue without Ruto and lawyers will discuss whether it should now be adjourned.
Somali Shebab militants on Monday threatened to kill the hostages they are holding in a Nairobi shopping mall as Kenyan troops move to end their siege after the militants killed at least 68 people.
An urgent motion filed by Khan on Sunday asked for an adjournment so that "Mr Ruto can return to Kenya to deal with an ongoing and extremely serious matter of national security."
"Mr Ruto... is required to return to Kenya to discharge his ordinary constitutional duties which include participating in security briefings and consultations and involvement in other on??going and very sensitive national security investigations," it added.
President Uhuru Kenyatta is also charged with crimes against humanity, and his trial is due to start in November.