I joined Saudi women drivers on their first long and winding road trip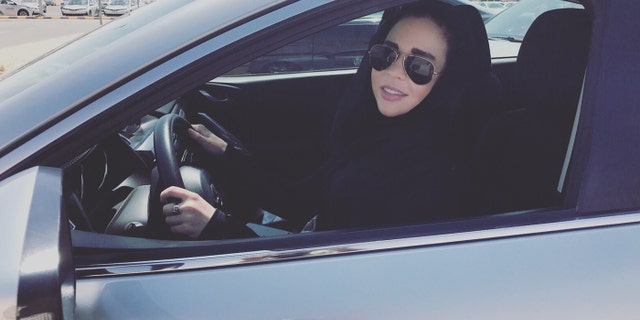 RIYADH – The idea of driving a car might seem like a no big thing to those who have forgotten the giddy excitement of their first license -- a memorable teen rite of passage for millions of Americans.
But to women in Saudi Arabia, where until June 24 it was illegal for a female to drive a car, getting behind the wheel is a very big deal indeed.
Actually getting that license, though, is no easy task, as I discovered when I visited the "Saudi Arabia Driving School" located deep inside the Princess Nora Bint Abdulrahman University campus in Riyadh (a females-only campus, of course).
Nitasha Sharma, a marketing specialist for the Emirates Driving Institute -- brought in from Dubai to oversee a specialized driving program for women -- took me through the daunting process.
The first step is online registration, which has already drawn more than 100,000 women ages 18 and up. It'll take six months to clear that backlog, never mind all the wanna-be drivers who will sign up along the way.
Then comes Step 2: eight mandatory classroom lectures. Here we learned everything from the various components of a standard-transmission car to fundamental rules of the road.
This, by the way, is information you need to remember, because the lectures are followed by a 35-question test.
Next up is a simulation of being in a real car, using surround-vision screens -- a far cry from my memories of pushing a button on a small DMV screen. We're guided through various scenarios by an attentive trainer -- also brought in from Dubai.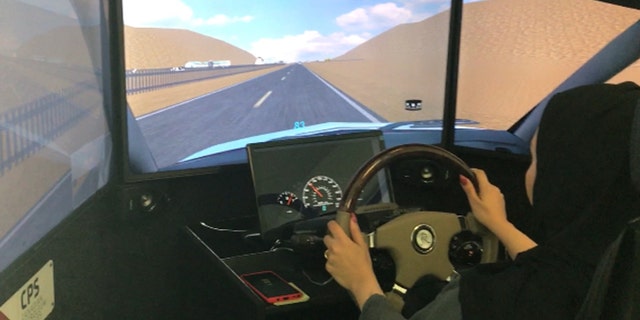 And then? Don't think you're done. Not even close.
We're taken to the "safety" room, where we examine tire treads and learn about tire pressure -- before being buckled up in a real-size car seat. It's set up to slide down into a barrier, to simulate a crash.
Lesson learned there. Had I not been wearing my seat belt, I would have gone flying.
But we still aren't done.
First, it's time for the ultimate stomach-churner: Sitting in a real car as the instructor flips it 360 degrees.
"We don't want to just teach people how to drive," Nitasha insists. "We want them to be safe."
Despite all this, no one in my group appears too ruffled, or too turned off by thoughts of clambering into a driver's seat.
Meanwhile, across campus, tiny Toyotas imprinted with green "Saudi Driving School" labels dot the desert horizon. There students must complete their mandatory 20 hours of road practice, alongside a designated trainer.
And that's before they can take the final practical exam.
What I learned from the mostly young women, elegantly sheathed in dark abayas and oversize designer sunglasses, is that many of the trainers received their licenses while studying in the U.S. or Europe. This, before undergoing a "train the trainer" program from the Dubai specialists.
At the end of the process, I was teamed up with a soft-spoken Saudi princess we'll call "D," as we cruised off into "The Yard." This is a kind of practice course, complete with constructed highway off-ramp, traffic lights and circles, snaking streets and gravel roads.
We laughed and talked about how the experience would be so much more fun with music.
Then, suddenly, despite knowing how long the road ahead would be for these women, I felt transported back to my own teen experience. For an instant, I thought about how it will feel when these women -- as I once did -- discover the freedom of four wheels.