Hurricane Jose's path: What you should know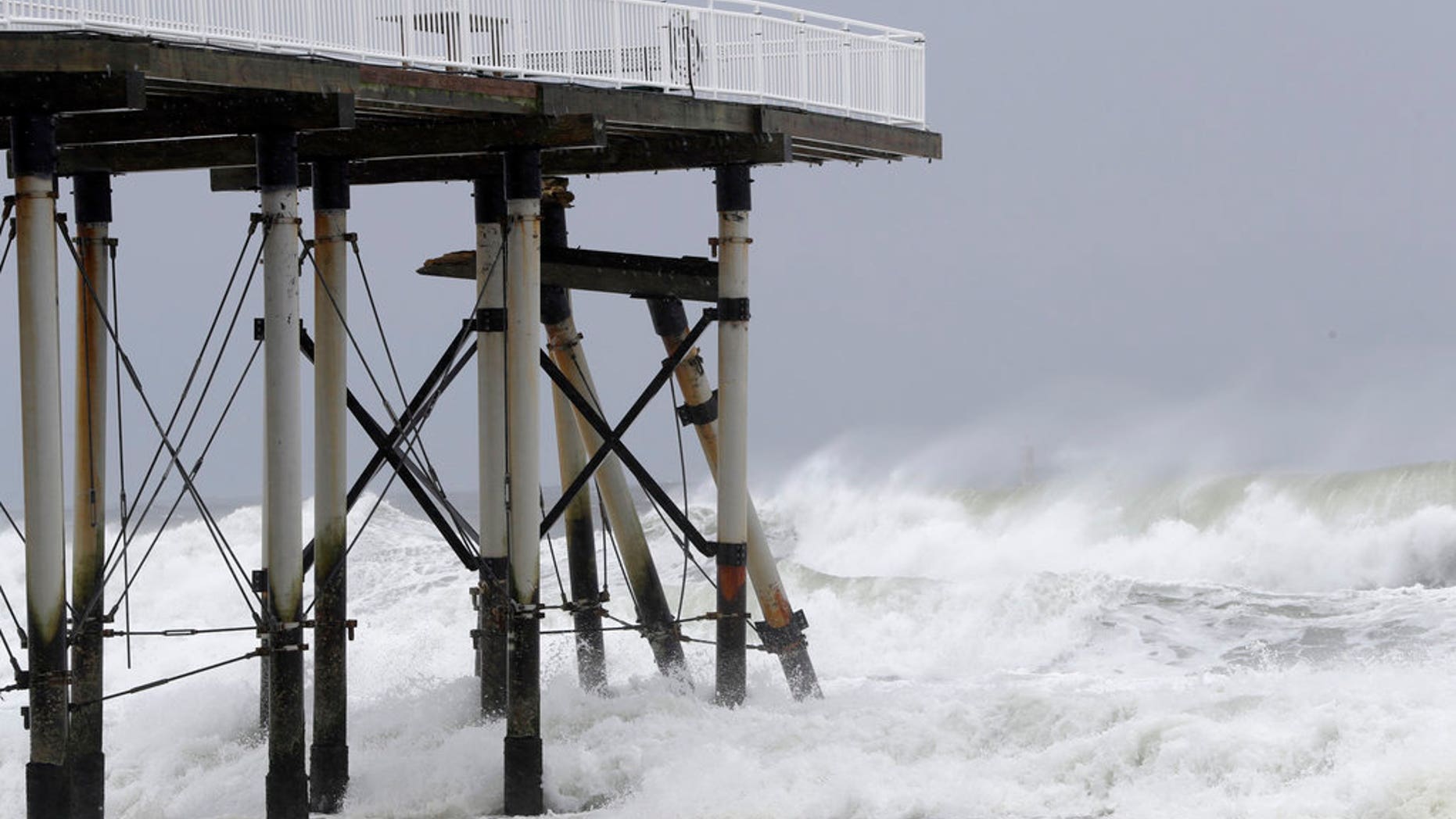 Jose, once a hurricane threatening the Caribbean, is now weakened to a post-tropical cyclone storm, according to the National Hurricane Center.
Jose will "meander" off the southern coast of New England for a few days as it slowly travels to the west.
Here's what you need to know.
Where is Jose now?
Jose is approximately 115 miles south-southeast of Nantucket, Mass., the National Hurricane Center's 8 a.m. ET advisory said Friday. It has maximum sustained winds of 50 mph.
FLORIDA SEES LOOTING, BVI PRISONERS ESCAPE IN IRMA AFTERMATH
Jose was downgraded to a tropical storm last week, earlier than initially expected by forecasters, but then became a Category 1 hurricane a day later. It has since been downgraded back to a tropical storm.
What else should I know about the hurricane?
Shortly after Irma ravaged the Caribbean, Jose formed, threatening already wrecked houses, businesses and shelters with a major loss of communication.
Jose passed north of the Caribbean islands and Puerto Rico last week as a Category 4 hurricane, a situation, the Netherlands navy said, that was "better than expected."
A tropical storm warning is in effect for Block Island, R.I., as well as Nantucket and Martha's Vineyard, both in Massachusetts.
The warning also applies to a stretch of the state going from Woods Hole to Sagmore Beach that includes Cape Cod, according to forecasters.
The Associated Press contributed to this report.