Hurricane Dorian death toll rises to 20 in Bahamas as PM announces his brother's death
Bahamas Health Minister Duane Sands said Wednesday that the death toll for Hurricane Dorian had risen from seven to 20 and more deaths were expected as the storm clears the island archipelago and threatens to make landfall in the U.S. later this week.
Sands confirmed that 17 victims were from the Abaco islands and three were from Grand Bahama, adding that three of the victims died after being transported to a hospital in nearby New Providence.
SOME 8,000 NATIONAL GUARD TROOPS IN 4 STATES READY FOR HURRICANE DORIAN RELIEF EFFORTS
Details about the victims were scarce as the government continued to contact family members, Sands said.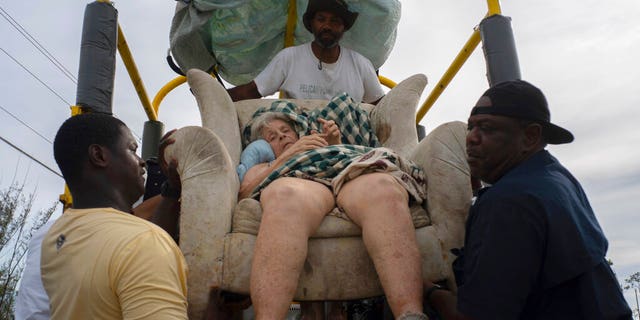 Dorian, which had been downgraded to a Category 2 storm, regained Category 3 strength late Wednesday and was making its way toward the U.S. mainland, traveling close to the east coast of Florida. It was expected to make landfall in the Carolinas on Wednesday night or Thursday, according to the National Hurricane Center.
Previously, as a Category 5 hurricane, Dorian slammed the Bahamas this past Sunday, first hitting the Abaco islands and then ravaging Grand Bahama as a Category 4 storm. The hurricane, which is the most powerful to ever hit the island, lingered for nearly two days leaving wreckage and disaster in its wake.
Prime Minister Hubert Minnis said at a news conference Wednesday that the country was facing "generational devastation across Abaco and Grand Bahama."
Minnis also announced that his brother died Tuesday, although he did not elaborate on whether his death was as a result of the hurricane.
The Bahamian government sent hundreds of police officers and marines as well as doctors, nurses and other health care workers to the islands, where the land remained muddy, houses flattened or soddened and debris-strewn across the landscape, to aid the nearly 70,000 residents in the Abaco Islands and Grand Bahama who were severely affected by the storm.
Minnis said that much of Grand Bahama that was previously underwater was cleared of debris and water but buildings and infrastructure were badly damaged and the psychological toll on the community is yet to be determined.
The prime minister added that 60 Royal Bahama police officers were permanently stationed in Grand Bahama, amidst growing reports of looting throughout the island.
"Bahamians are distressed that anyone would loot and further distress anyone affected by this tragedy," Minnis said, warning that the government "will prosecute looters and other lawbreakers to the fullest extent of the law."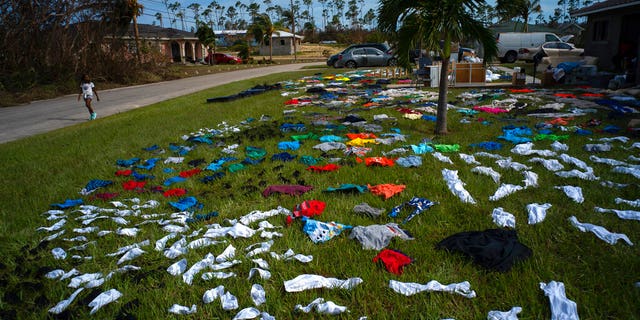 "Right now there are just a lot of unknowns," Parliament member Iram Lewis told Tampa's FOX13. "We need help."
Nine U.S. Coast Guard cutters, as well as Britain's Royal Navy and several relief organizations including the United Nations and the Red Cross, sent aid to the Bahamas, helping to airlift patients to medical facilities and safety shelters with food and medicine. The U.S. government also dispatched urban search-and-rescue teams to assist the local government in sifting through the wreckage and Minnis confirmed that he has been in touch with President Trump.
CLICK HERE FOR THE FOX NEWS APP
The United Nations pledged $1 million in aid to the islands and Canada's Prime Minister Justin Trudeau similarly contributed $1.5 million in immediate support.
In addition, 150 defense force officers from Jamaica are scheduled to deploy across Abaco and Grand Bahama to reinforce safety and security on the islands.
​​​​​​​The Associated Press contributed to this report.