Hurricane Barbara forms in Pacific, takes aim at Mexico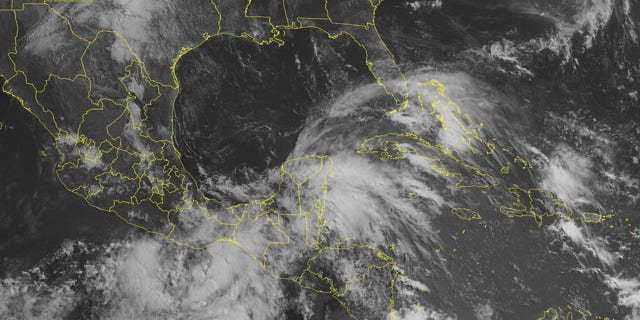 OAXACA, Mexico – Barbara rose to hurricane strength Wednesday as it steamed toward a sparsely populated stretch of Mexico's southern Pacific coast, where it was expected to quickly make landfall.
Barbara's wind speeds hit 75 mph (120 kph), as its center swirled just about 20 miles (32 kilometers) off the coast, the U.S. National Hurricane Center in Miami said. It was moving north-northeast toward land at about 10 mph (17 kph), toward a sparsely populated stretch of coast.
Officials in the southern state of Oaxaca rushed to prepare emergency shelters and suspended classes for school children in coastal communities as rain began to lash the coast.
The stretch of coast west of the railway town of Arriaga where Barbara would make landfall is a largely undeveloped stretch of coastal lagoons, punctuated by small fishing villages. The major oil port of Coatzacoalcos is located on the other side of the narrow waist of Mexico known as the Isthmus of Tehuantepec. But the center said the storm should weaken rapidly once it hits land, well before reaching Coatzacoalcos.
Mexico issued a hurricane warning for the Pacific coast from Puerto Angel to Barra de Tonala.
Oaxaca state Civil Defense Director Manuel Maza Sanchez said ports had been closed to navigation in tourist resorts of Puerto Angel, Puerto Escondido and Huatulco, all located more than 120 miles (200 kilometers) to the west.
Rain had begun to fall along the coast Wednesday, flooding some homes, he said.
Maza Sanchez said classes would be cancelled at schools along the coast for the rest of the week, and that storm shelters were being set up in 20 towns and hamlets.
Such shelters are frequently installed at local schools.
Barbara is expected to quickly lose strength once it hits land.
Mexico's National Meteorological Service said that, while the remnants may enter the Gulf of Mexico on the other side of the isthmus, "it will be so weakened that it is unlikely to regain strength."