Hunger-striking Pussy Riot member 'held incommunicado'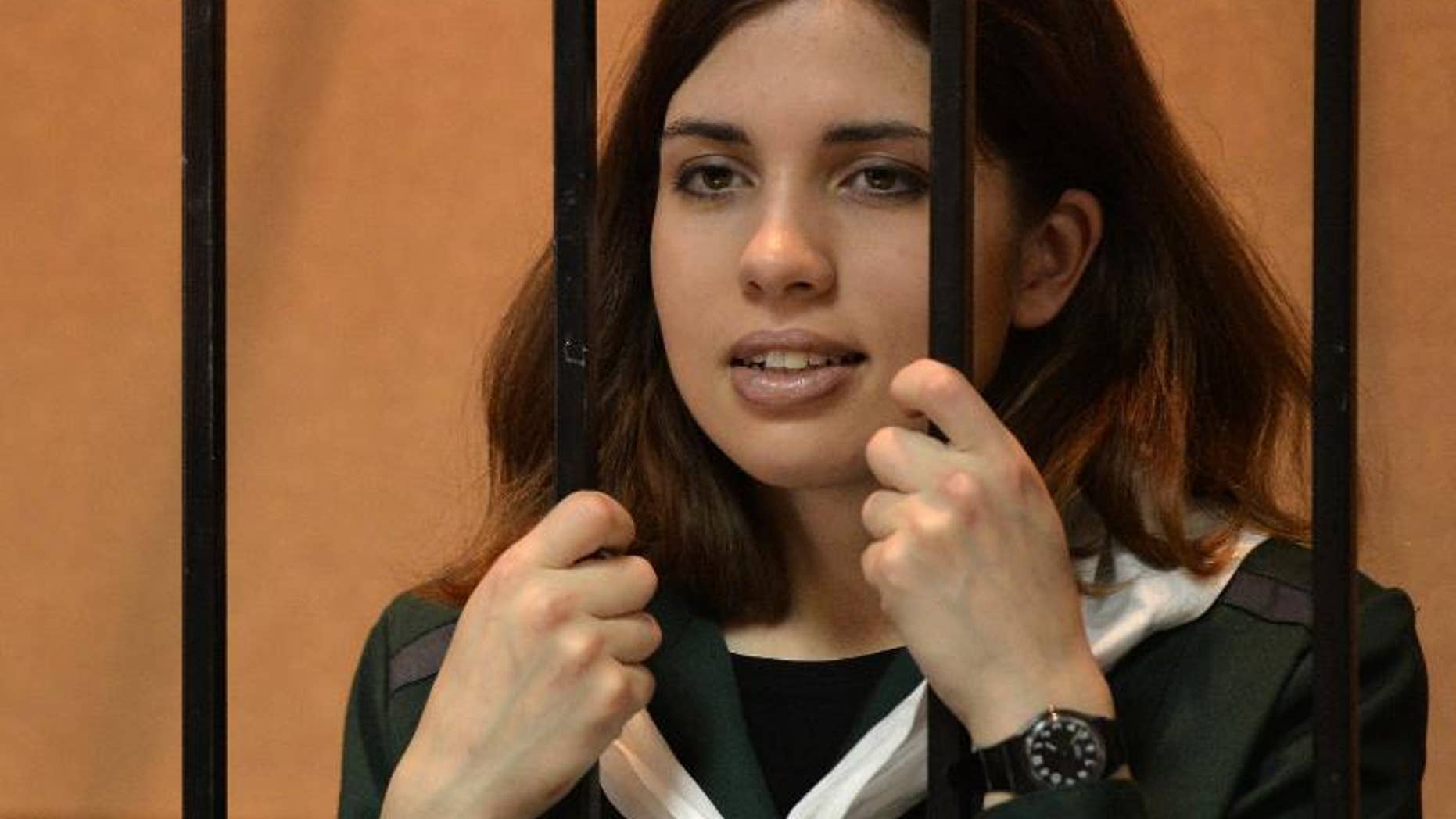 Moscow (AFP) – Jailed Pussy Riot punk band member Nadezhda Tolokonnikova, who is entering the eighth day of a hunger strike, has been held incommunicado for 90 hours, her husband said on Monday.
The 23-year-old, who went on a hunger strike to protest what she described as "slave labour conditions" and death threats, was moved on Sunday from her Mordovia prison colony to a nearby hospital.
Her husband, activist Pyotr Verzilov, said the authorities of the hospital, which is part of the prison system, denied his request to meet with Tolokonnikova.
"Colonel Oleg Klishkov, head of medical facility number 21, officially told me that he was refusing me a meeting with Nadia," Verzilov told AFP, referring to his wife by her nickname.
"Thus we have not had any information from her for 90 hours," said Verzilov, adding that he was also not allowed to get in touch with her by phone.
"They explained it by the fact that her state of health is so bad that she cannot speak with her defence."
On Sunday, Verzilov issued an open letter addressed to the head of the Federal Service for the Execution of Punishment, which oversees prisons, protesting that Tolokonnikova was being held incommunicado.
Tolokonnikova went on a hunger strike on September 23, releasing an open letter in which she described harrowing conditions at her prison and alleged that she had received death threats over her complaints.
Tolokonnikova said she would refuse food until she's transferred to another prison.
On the fifth day of her hunger strike Friday, Tolokonnikova was moved to the medical unit of her penal colony after her health worsened.
Tolokonnikova is serving a two-year sentence for performing a protest song against President Vladimir Putin in Moscow's main cathedral last year.