Hungarian military pilot in stable condition after crash landing of Gripen fighter jet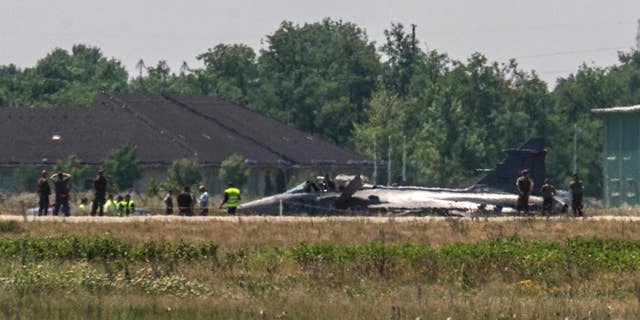 BUDAPEST, Hungary – Hungary's defense ministry says a pilot who ejected from his Gripen fighter jet during a crash landing is in stable condition.
Lt. Gen. Zoltan Orosz said experienced pilot Maj. Sandor Kadar was on a training run Wednesday in a Gripen JAS-39C jet when he indicated that the aircraft's forward landing gear had malfunctioned.
Kadar then attempted a belly landing at the military air base in the central city of Kecskemet and ejected when he lost control of the aircraft on the ground.
Orosz said the jet is likely repairable. The rest of Hungary's fleet of Saab Gripen jets will also be inspected.
Orosz said there was no link with a May 19 incident when another Hungarian Gripen overran the runway at an airbase in the Czech Republic.