Hundreds of Syrian men disappear crossing into government-held territory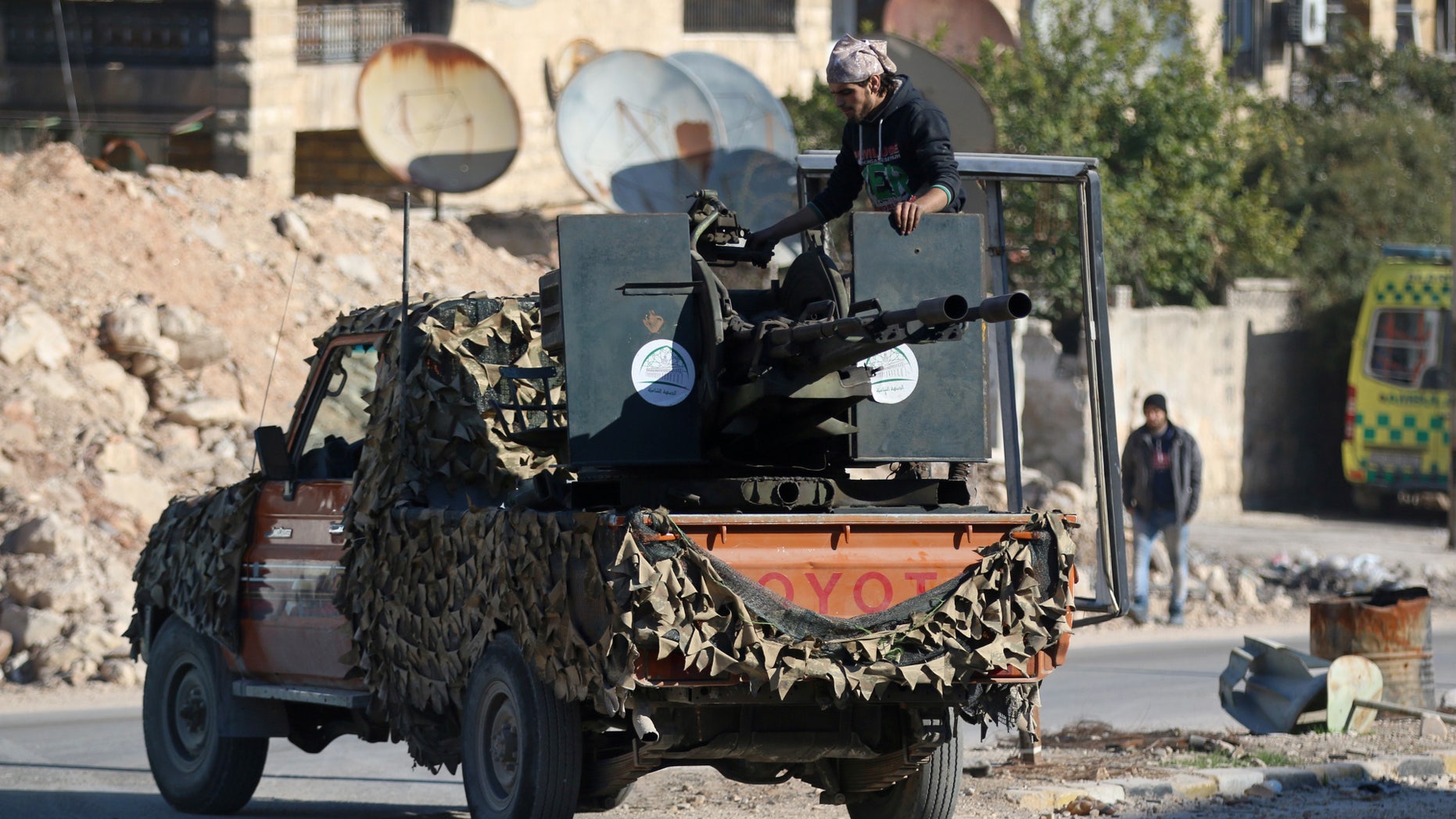 Hundreds of men from Syria's rebel-held eastern Aleppo have disappeared after crossing over into government-controlled territory, United Nations officials announced Friday.
SYRIAN REBELS PROPOSE CEASE-FIRE IN ALEPPO
"Given the terrible record of arbitrary detention, torture and enforced disappearances by the Syrian government, we are of course deeply concerned about the fate of these individuals," Rupert Colville, the spokesman for the UN High Commissioner on Human Rights, told reporters.
Some men torn from their families claimed they were detained and questioned before their identification cards were torn up. The men reportedly were between the ages of 30 and 50.
SYRIAN TROOPS CAPTURE MAJOR ALEPPO NEIGHBORHOOD
These allegations came after weeks of territorial gains made by Syrian President Bashar Al-Assad's military, with the help of Iranian militias and Russian airpower. Together these combined forces have taken back about 85 percent of territory held by the rebels, according to the BBC.
Civilians have evacuated the area in droves. An estimated 10,000 people, including 4,015 children, left obliterated neighborhoods during a Thursday humanitarian cease-fire, Russian officials have said.
Abdel Hamid, who escaped with his wife and 10 children on Thursday, painted a grim picture when speaking with AFP.
EXCLUSIVE FOOTAGE SHOWS AIRSTRIKE HITTING ALEPPO HOSPITAL
"Most of the people around me were saying 'in any case we will die, so let's leave together'. That encouraged me and we left," Hamid said.
He added: "I left my house behind…but I have secured my children's right to live. With each step I took I felt like I was getting closer to life itself."
U.S. and Russian officials were set to meet in Geneva Saturday to discuss possible solutions to the dire humanitarian crisis in that city.