Humpback whale beached twice on sand bar in Brazil has little chance of surviving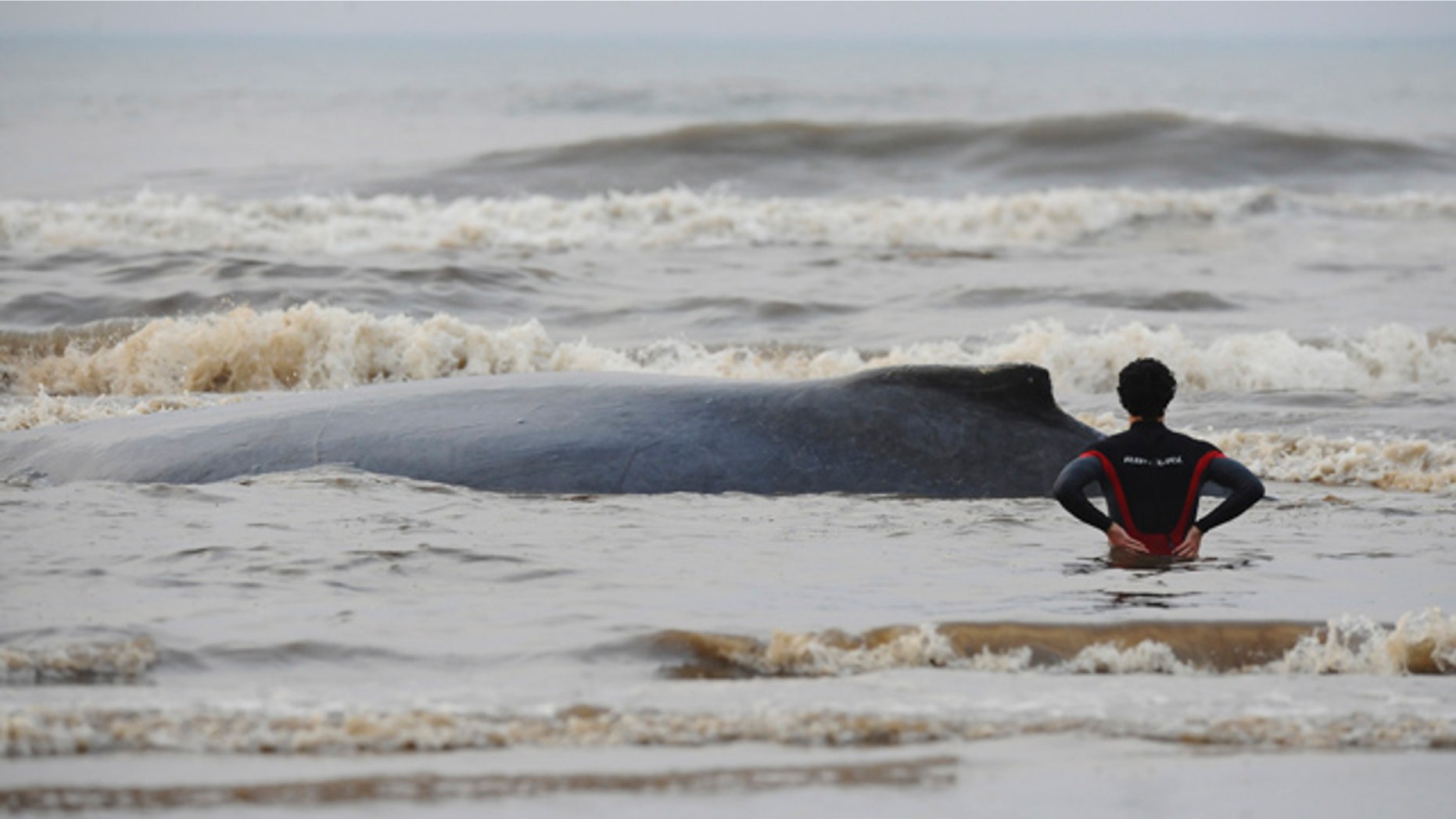 SAO PAULO – SAO PAULO (AP) — Marine biologists say a humpback whale has beached itself for the second time in two days on a sandbar in southern Brazil.
Mauricio Tavares of the Federal University of Rio Grande do Sul says the 11 meter-long (36-foot-long) whale returned on Wednesday to the same sand bar that rescuers had towed it away from a day earlier.
He says the whale is breathing with difficulty, indicating it is sick and unable to continue it northbound journey.
He says the 25-ton whale's chances for survival are minimal.