Human rights groups say drone strikes violate laws of war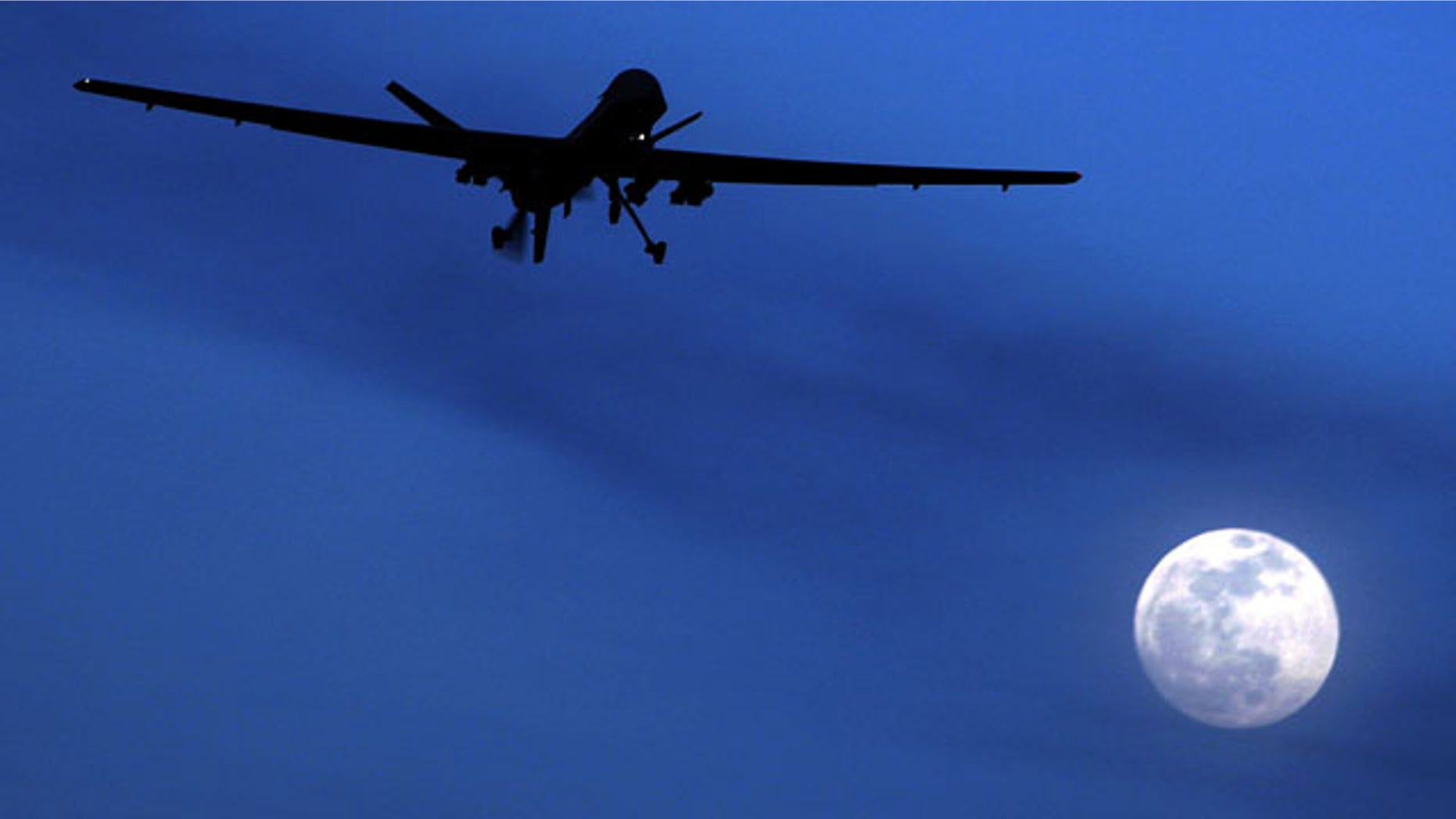 Two separate reports on U.S. missile strikes, including armed drone attacks, released Tuesday by two separate human rights organizations claim that the strikes have killed more civilians than the U.S. government has acknowledged and are violations of international law.
One report, released by Amnesty International, investigated drone attacks in the Pakistani region of North Waziristan, a region dominated by the Pakistani Taliban, and far from the central authority of that country's Islamabad government, as well as the site of the more intensive U.S. drone campaign.
Among those killed by errant drone strikes, the Amnesty report claims, was a 68-year-old grandmother named Mamana Bibi, who was gathering vegetables when she was hit in October 2012. Her five grandchildren were also reportedly wounded in the attack.
The second incident spotlighted in the report took place in July 2012, when 18 civilians were killed by two separate strikes, including, the report claims, people who were attempting to rescue those injured after the first strike.
According to the Bureau of Investigative Journalism, the United States has carried out 376 drone strikes in Pakistan since 2004, with between 2,525 and 3,613 people killed.
The second report, released by Human Rights Watch, claims that the U.S. had made six "unacknowleged" drone strikes in Yemen, which killed a total of 82 people, including 57 civilians. The report specifically cites an attack that occurred in September 2012, in which 12 people, including three women and a pregnant woman were killed when a vehicle believed to be a tribal leader possibly affiliated with Al Qaeda in the Arabian Peninsula.
That attack, the report claims, violated a law of war which prohibits attacks that don't discriminate between civilians and combatants.
U.S. officials had no immediately response to the reports, which were released less than one week after U.N. Special Rapporteur Ben Emmerson called on the United States to reveal the number of civilians it believes have been killed by drone strikes targeting Islamic militants.
Emmerson said that preliminary information gathered for a new report indicated more than 450 civilians may have been killed by drone strikes in Pakistan, Afghanistan and Yemen, but more work needs to be done to confirm the figures.
The U.S. provides very little public information about its drone program, especially in Pakistan and Yemen, where the CIA is involved in the attacks. In a May speech at the National Defense University, President Obama acknowledged that drone strikes had resulted in civilian casualties, though he did not provide specifics or figures.
"For me, and those in my chain of command," Obama said, "Those deaths will haunt us as long as we live."
The Associated Press contributed to this report.