Hugo Chavez Headed Back to Cuba for More Tests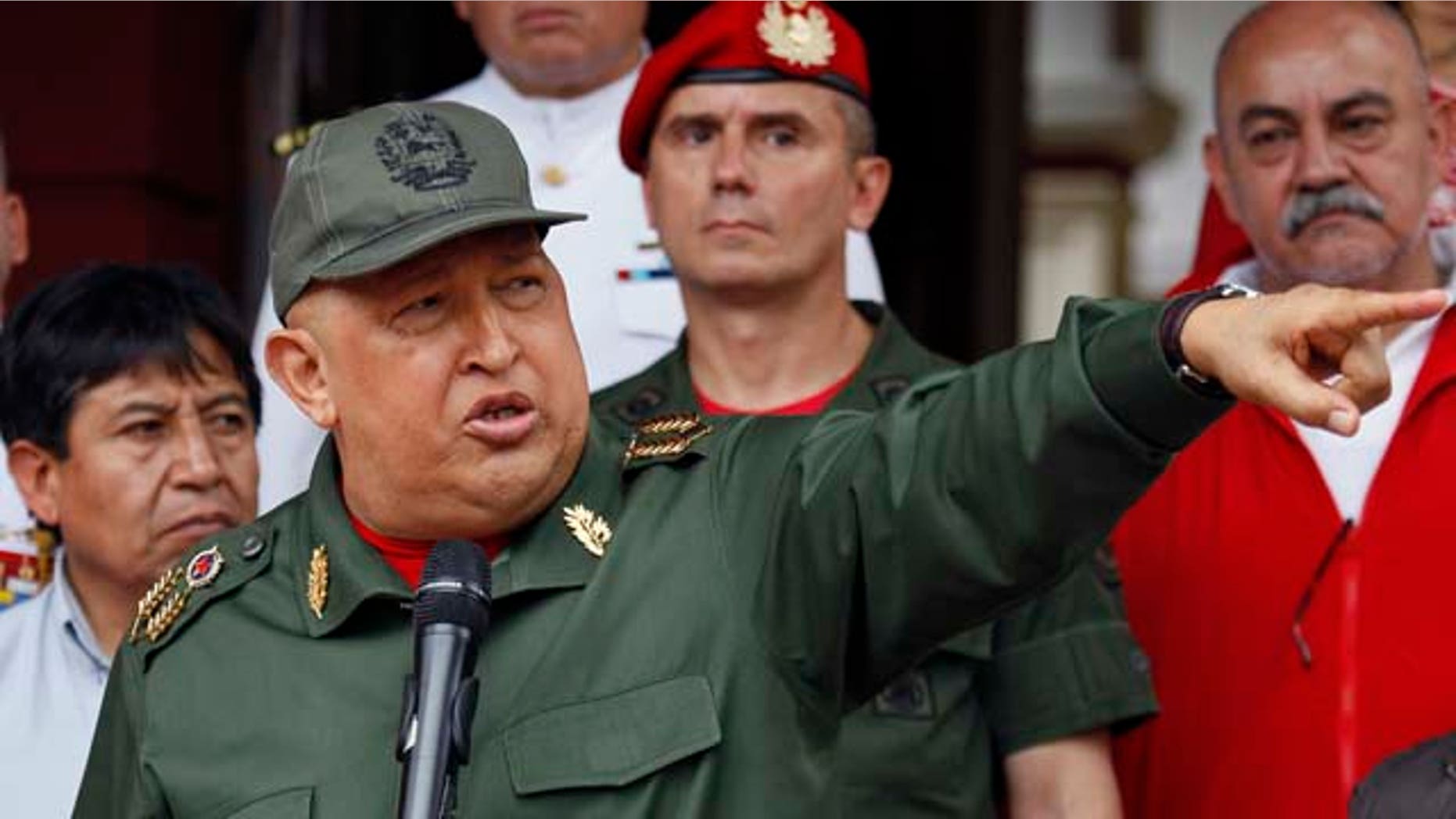 Hugo Chavez is not out of the woods with his cancer just yet – the Venezuelan president announced that he's headed back to Cuba for more tests.
Chavez said Monday he'll return to the Caribbean nation next week to undergo a series of exams to evaluate his next phase of treatment for the disease.
"I'll be in Cuba next week because they have to conduct very rigorous examinations that are possible thanks to Cuban technology," said Chavez, speaking during a brief telephone interview broadcast on state television.
Chavez said he's currently undergoing constant treatment, exercising and meeting with doctors as part of his recuperation efforts. He said he even sunbathes under the Caribbean sun.
The president finished four rounds of chemotherapy treatment in Cuba last month and he said he is "under constant observation of my doctors" while attending to day-to-day government tasks.
Chavez underwent surgery in Cuba in June to remove a tumor from his pelvic region. He has not revealed what type of cancer he is battling, but he has said that tests have shown no signs of a recurrence.
Chavez vowed last week to win next year's election and govern Venezuela for another six years or more. He said he is drafting a national development plan that would run through 2030.
"I have a very big commitment with all of you," Chavez said.
Based on reporting by The Associated Press.
Follow us on twitter.com/foxnewslatino
Like us at facebook.com/foxnewslatino