Huge fire engulfs 600-year-old town hall in Bavaria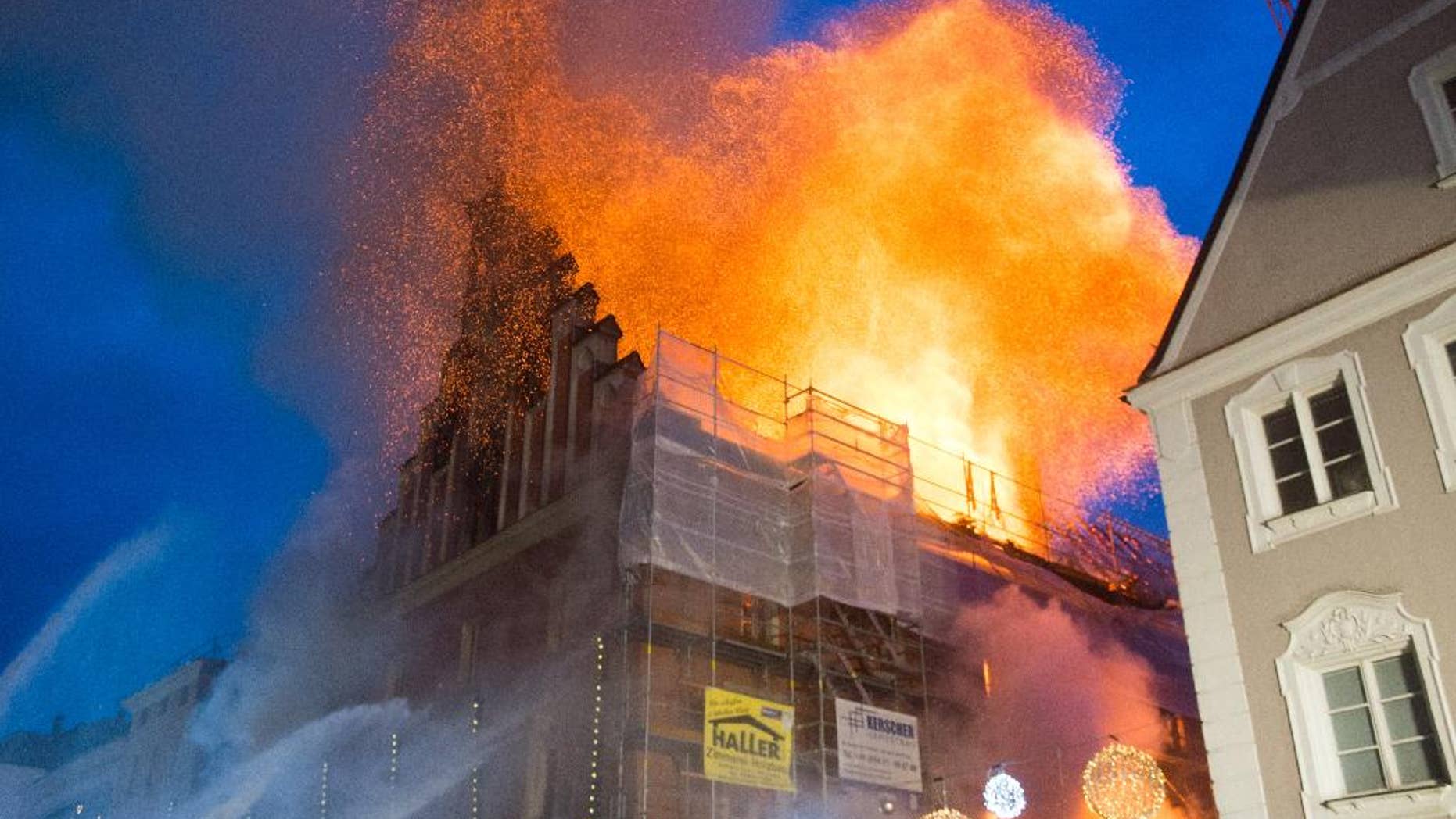 BERLIN – A fire has broken out in a 600-year-old town hall in the Bavarian city of Straubing.
Videos posted online show flames shooting 50 feet into the air from the top of the historic building.
Police are urging residents to avoid the city center as firefighters battle the blaze. It wasn't immediately clear whether anyone had been injured in the fire.
The fire erupted inside the gothic building Friday afternoon.
Firefighters are drenching the wooden stalls at a nearby Christmas market to prevent them catching fire due to flying sparks. The Christmas market was due to officially open Friday evening.
Straubing is located about 100 kilometers (62 miles) northeast of Munich.