Hong Kong police arrest 9, seize explosive materials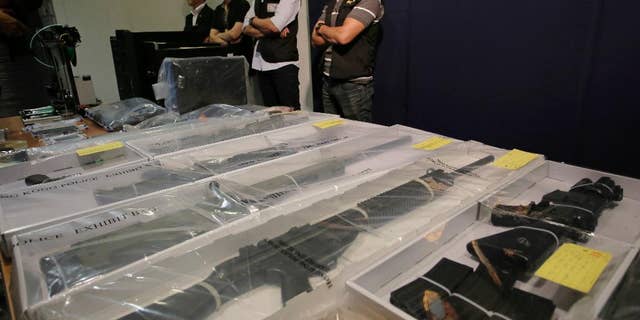 HONG KONG – Hong Kong police say they have arrested nine people and seized materials for making explosives at a former suburban TV studio.
Police said Monday that they arrested five men and four women for alleged conspiracy to manufacture explosives.
They said some were members of a local radical group, but did not give an exact number or identify the group.
Police said they found solid and liquid substances believed to be used to make explosives at the studio. They also found about two liters of a raw material used to make triacetone triperoxide, or TATP, at one of the suspect's homes.
TATP was used in the 2005 London bombings that killed 52 commuters.
The arrest comes as Hong Kong lawmakers prepare to vote on controversial Beijing-backed election reforms later this week.