Hong Kong cancels talks with democracy protesters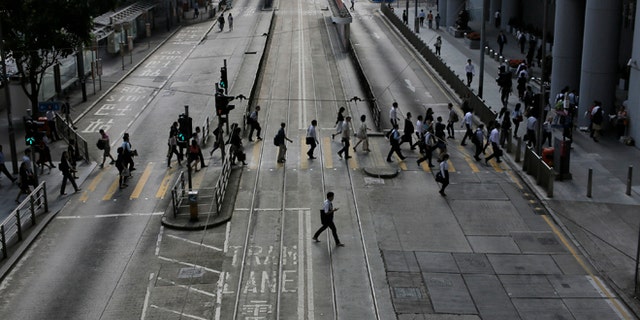 NEWYou can now listen to Fox News articles!
HONG KONG – A senior Hong Kong government official says talks with student leaders of a democracy protest that has blocked main roads in the Asian financial hub for nearly two weeks are off because they're unlikely to be constructive.
Chief Secretary Carrie Lam said Thursday that the talks scheduled for Friday will not go ahead because they have been "seriously undermined" by remarks from the student leaders.
Her announcement came hours after student leaders called for supporters to redouble their efforts to occupy the main protest zone -- a highway outside government headquarters that they're now dubbing "Umbrella Square."
Thousands of protesters have occupied the thoroughfare since Sept. 28, when police used tear gas in a failed attempt to disperse the crowd.
However, the number of demonstrators has dwindled sharply this week.