Hollande, Cameron call for 'strong European message' on Egypt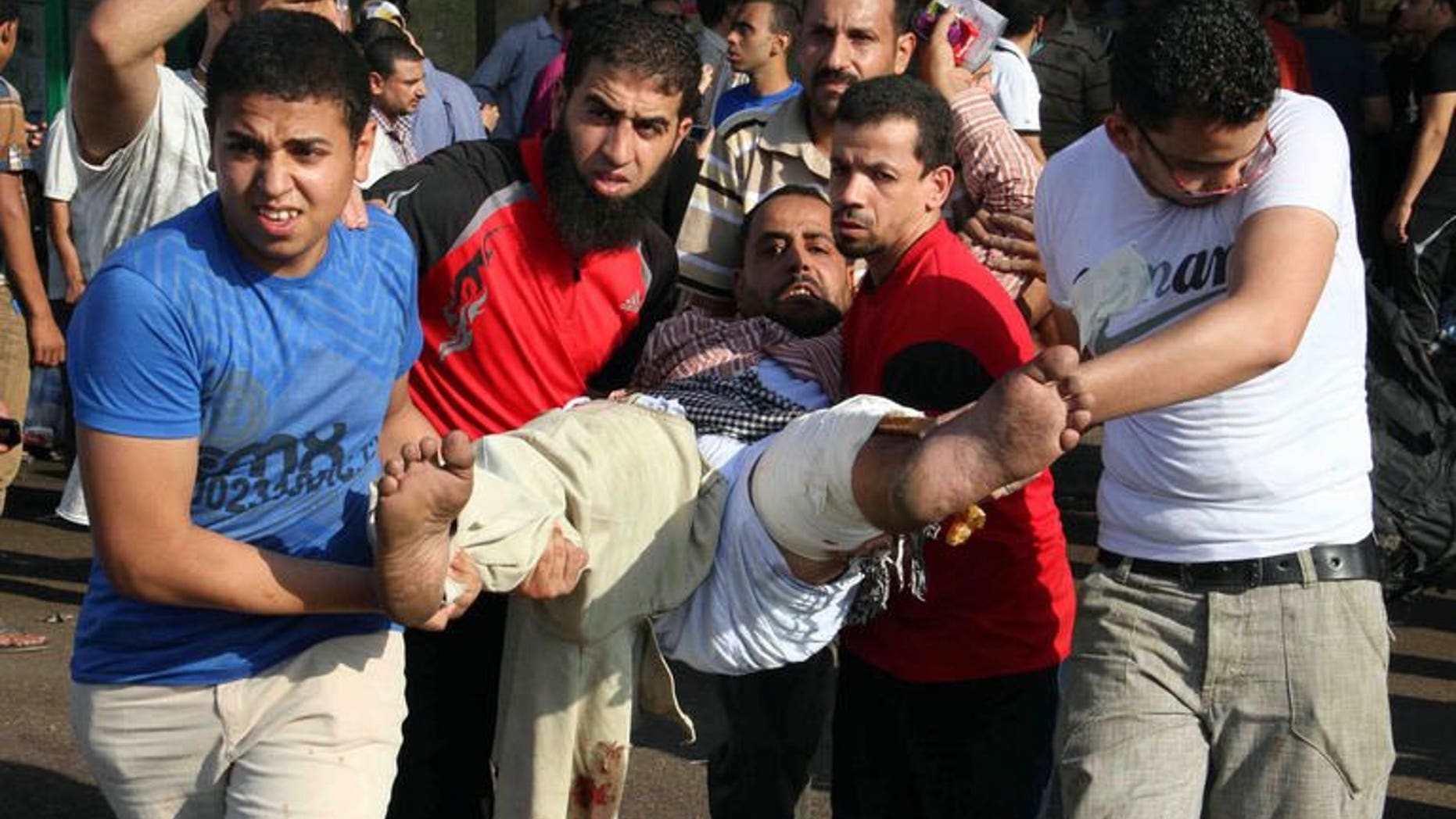 PARIS (AFP) – France and Britain called Friday for Europe to send a strong message on the escalating crisis in Egypt, urging the EU to review its relations with Cairo.
The French presidency said in a statement that after talks by telephone, President Francois Hollande and Prime Minister David Cameron agreed "on the seriousness of the violence of recent days and on the need for a strong European message."
"The end of violence and repression, respect for the human rights of all and the resumption of inter-Egyptian dialogue must be the immediate priority," the statement said.
"The European Union must carry forward these requirements and review its relations with Egypt," the statement said, adding that the two leaders wanted EU foreign ministers to meet quickly to discuss the situation in Egypt.
A spokesman for Cameron confirmed the two had discussed "the appalling events in Egypt and tragic loss of life."
"They agreed that the EU should be clear and united in its message: the violence must end immediately and there needs to be a political dialogue, involving all sides, that leads to genuine democracy," the spokesman said.
He also said EU foreign ministers should meet next week to "consider what measures the EU can take to make clear that the violence and repression is unacceptable and to best encourage leaders from all sides to re-engage in dialogue and to chart a peaceful way forward for their country."