Historic German abbey closed, property goes to diocese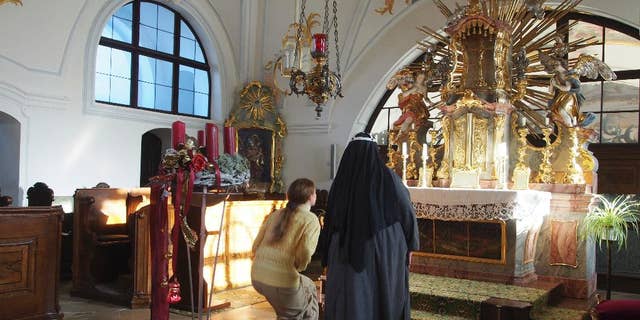 NEWYou can now listen to Fox News articles!
BERLIN – Bavarian Catholic church authorities say they have closed Germany's last Bridgettine Order abbey at the request of the Vatican. The property, including a precious library, now goes to the local diocese.
Top Bridgettine scholars have worried that the 500-book library at Altomuenster Abbey could be split up or damaged. They collected nearly 2,000 signatures urging the Munich-Freising diocese to preserve it for research.
Munich Vicar General Msgr. Peter Beer sought to allay those fears, saying Thursday all books dating from before 1803 would be digitized and made publicly available.
He says the abbey itself will remain "a spiritual place" but specific plans haven't been made.
The Vatican in 2015 ordered Altomuenster closed after the number of nuns fell to two — too few to train novices.